Zacks Investment Research upgraded shares of Guaranty Bancshares (NASDAQ:GNTY) from a hold rating to a buy rating in a research report report published on Wednesday morning. They currently have $37.00 target price on the stock.
According to Zacks, "Guaranty Bancshares, Inc. is a bank holding company that derives substantially all of its revenue and income from the operation of its bank subsidiary, Guaranty Bank, a Texas state bank with banking offices located in the Texas communities. The company adheres to a community banking philosophy focused on servicing and investing in the communities that comprise its market. The company emphasizes service-oriented, convenient, relationship banking, featuring individualized, quality customer service, extended banking hours and accessible locations. "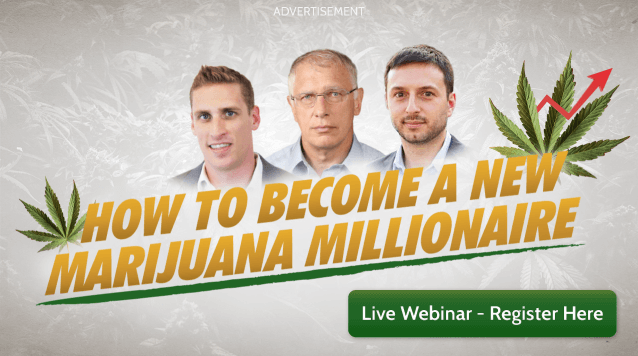 A number of other research analysts also recently issued reports on GNTY. BidaskClub raised Guaranty Bancshares from a sell rating to a hold rating in a report on Monday, February 5th. Sandler O'Neill reissued a hold rating and issued a $33.00 price target on shares of Guaranty Bancshares in a report on Monday, January 29th. Four equities research analysts have rated the stock with a hold rating and one has given a buy rating to the company's stock. The stock presently has an average rating of Hold and a consensus target price of $34.67.
Shares of
NASDAQ:GNTY
opened at $33.31 on Wednesday. Guaranty Bancshares has a 12-month low of $28.00 and a 12-month high of $37.36. The company has a market capitalization of $368.38, a price-to-earnings ratio of 21.35 and a beta of -0.07. The company has a debt-to-equity ratio of 0.28, a current ratio of 0.85 and a quick ratio of 0.85.
Guaranty Bancshares (NASDAQ:GNTY) last announced its quarterly earnings results on Friday, January 26th. The company reported $0.42 earnings per share (EPS) for the quarter. Guaranty Bancshares had a return on equity of 8.83% and a net margin of 16.78%. The company had revenue of $19.27 million during the quarter. sell-side analysts anticipate that Guaranty Bancshares will post 2.04 EPS for the current year.
The business also recently declared a quarterly dividend, which will be paid on Wednesday, April 11th. Shareholders of record on Wednesday, March 28th will be issued a $0.14 dividend. This represents a $0.56 dividend on an annualized basis and a yield of 1.68%. The ex-dividend date of this dividend is Tuesday, March 27th. Guaranty Bancshares's payout ratio is presently 35.90%.
In other Guaranty Bancshares news, President Kirk L. Lee sold 4,766 shares of the business's stock in a transaction that occurred on Monday, March 12th. The stock was sold at an average price of $35.05, for a total value of $167,048.30. The sale was disclosed in a filing with the Securities & Exchange Commission, which can be accessed through this hyperlink. Insiders own 34.12% of the company's stock.
Large investors have recently made changes to their positions in the business. New York State Common Retirement Fund acquired a new position in Guaranty Bancshares in the second quarter valued at approximately $109,000. California State Teachers Retirement System acquired a new position in shares of Guaranty Bancshares during the 2nd quarter worth approximately $115,000. Wells Fargo & Company MN raised its stake in shares of Guaranty Bancshares by 4,856.9% during the 4th quarter. Wells Fargo & Company MN now owns 7,138 shares of the company's stock worth $219,000 after buying an additional 6,994 shares during the period. SG Americas Securities LLC acquired a new position in shares of Guaranty Bancshares during the 3rd quarter worth approximately $229,000. Finally, First Trust Advisors LP acquired a new position in shares of Guaranty Bancshares during the 4th quarter worth approximately $409,000. 21.63% of the stock is owned by institutional investors.
ILLEGAL ACTIVITY NOTICE: "Guaranty Bancshares (GNTY) Raised to "Buy" at Zacks Investment Research" was originally reported by WKRB News and is owned by of WKRB News. If you are accessing this article on another site, it was stolen and republished in violation of US and international trademark & copyright laws. The original version of this article can be read at https://www.wkrb13.com/2018/04/01/guaranty-bancshares-gnty-raised-to-buy-at-zacks-investment-research.html.
Guaranty Bancshares Company Profile
Guaranty Bancshares, Inc is the holding company for Guaranty Bank & Trust (Guaranty). Guaranty offers various solutions, such as personal banking, business banking, mortgage and wealth management. Its personal banking solutions include checking accounts, which include compare accounts, green checking, student checking, choice checking, guaranty interest checking, order checks and debit cards; savings accounts, which include regular savings, premier money market, certificate of deposit, individual retirement account (IRA) options and health savings account, and online banking, which includes money desktop and e-statements.
Get a free copy of the Zacks research report on Guaranty Bancshares (GNTY)
For more information about research offerings from Zacks Investment Research, visit Zacks.com
Receive News & Ratings for Guaranty Bancshares Daily - Enter your email address below to receive a concise daily summary of the latest news and analysts' ratings for Guaranty Bancshares and related companies with MarketBeat.com's FREE daily email newsletter.