Zacks Investment Research upgraded shares of OncoCyte (NYSEAMERICAN:OCX) from a hold rating to a buy rating in a research note issued to investors on Wednesday morning. They currently have $1.50 target price on the biotechnology company's stock.
According to Zacks, "OncoCyte Corporation is primarily focused on the development of novel, non-invasive blood and urine diagnostic tests for detection of cancer. OncoCyte Corporation is based in Alameda, California. "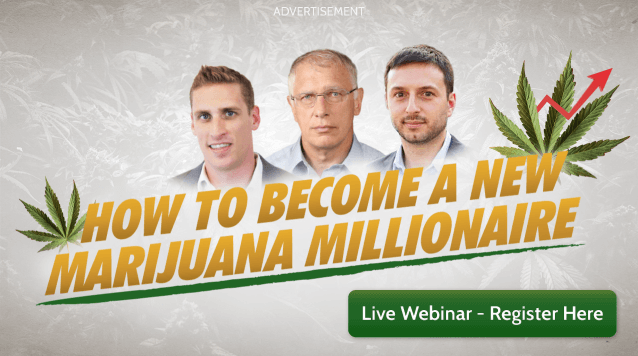 Separately, Janney Montgomery Scott downgraded OncoCyte from a buy rating to a neutral rating in a report on Wednesday, March 21st.
Shares of
NYSEAMERICAN:OCX
opened at $2.10 on Wednesday. OncoCyte has a 12-month low of $1.10 and a 12-month high of $7.85.
In other news, major shareholder Broadwood Partners, L.P. acquired 3,968,254 shares of the firm's stock in a transaction that occurred on Wednesday, March 28th. The stock was purchased at an average cost of $1.26 per share, for a total transaction of $5,000,000.04. The acquisition was disclosed in a legal filing with the Securities & Exchange Commission, which is available through this link.
A hedge fund recently raised its stake in OncoCyte stock. BlackRock Inc. lifted its position in OncoCyte Corp (NYSEAMERICAN:OCX) by 9.1% in the 4th quarter, according to its most recent Form 13F filing with the Securities and Exchange Commission (SEC). The institutional investor owned 207,173 shares of the biotechnology company's stock after acquiring an additional 17,204 shares during the quarter. BlackRock Inc. owned 0.66% of OncoCyte worth $964,000 as of its most recent SEC filing.
ILLEGAL ACTIVITY NOTICE: "OncoCyte (OCX) Upgraded at Zacks Investment Research" was first posted by WKRB News and is the property of of WKRB News. If you are reading this report on another domain, it was illegally stolen and reposted in violation of U.S. and international trademark & copyright laws. The original version of this report can be read at https://www.wkrb13.com/2018/04/01/oncocyte-ocx-upgraded-at-zacks-investment-research.html.
About OncoCyte
OncoCyte Corporation is a development-stage biotechnology company focused in the field of regenerative medicine. The Company is developing molecular cancer diagnostics utilizing a discovery platform that focuses on identifying genetic markers expressed in various types of cancer. It operates through the research and development of diagnostic tests for the detection of cancer segment.
Get a free copy of the Zacks research report on OncoCyte (OCX)
For more information about research offerings from Zacks Investment Research, visit Zacks.com
Receive News & Ratings for OncoCyte Daily - Enter your email address below to receive a concise daily summary of the latest news and analysts' ratings for OncoCyte and related companies with MarketBeat.com's FREE daily email newsletter.