Harvest Capital Credit (NASDAQ:HCAP) announced its earnings results on Monday. The investment management company reported $0.30 EPS for the quarter, missing the consensus estimate of $0.31 by ($0.01), Morningstar.com reports. Harvest Capital Credit had a return on equity of 11.04% and a net margin of 14.76%.
Shares of HCAP stock traded up $0.17 during midday trading on Monday, hitting $10.43. 8,192 shares of the company were exchanged, compared to its average volume of 25,070. The company has a market capitalization of $66.57, a price-to-earnings ratio of 6.89 and a beta of 0.74. The company has a debt-to-equity ratio of 0.39, a quick ratio of 1.43 and a current ratio of 1.43. Harvest Capital Credit has a 52 week low of $10.03 and a 52 week high of $14.12.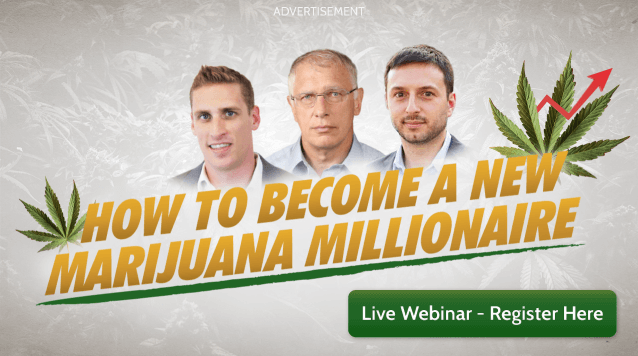 The business also recently announced a monthly dividend, which was paid on Tuesday, March 27th. Investors of record on Tuesday, March 20th were issued a dividend of $0.095 per share. This represents a $1.14 annualized dividend and a dividend yield of 10.93%. The ex-dividend date of this dividend was Monday, March 19th. Harvest Capital Credit's payout ratio is 71.25%.
In related news, major shareholder Jmp Group Llc bought 8,475 shares of Harvest Capital Credit stock in a transaction that occurred on Tuesday, January 2nd. The stock was acquired at an average price of $10.99 per share, with a total value of $93,140.25. The purchase was disclosed in a legal filing with the SEC, which is accessible through
the SEC website
. Insiders have purchased a total of 63,198 shares of company stock valued at $681,546 in the last ninety days. 9.50% of the stock is currently owned by insiders.
A hedge fund recently raised its stake in Harvest Capital Credit stock. Ladenburg Thalmann Financial Services Inc. raised its holdings in Harvest Capital Credit Corp (NASDAQ:HCAP) by 21.7% in the third quarter, according to its most recent 13F filing with the Securities & Exchange Commission. The firm owned 35,214 shares of the investment management company's stock after purchasing an additional 6,282 shares during the period. Ladenburg Thalmann Financial Services Inc. owned approximately 0.54% of Harvest Capital Credit worth $471,000 at the end of the most recent quarter. 5.59% of the stock is owned by institutional investors and hedge funds.
Several analysts recently commented on the stock. Janney Montgomery Scott downgraded shares of Harvest Capital Credit from a "buy" rating to a "neutral" rating in a report on Friday, February 9th. Zacks Investment Research raised shares of Harvest Capital Credit from a "sell" rating to a "hold" rating in a report on Thursday, February 8th. Finally, ValuEngine downgraded shares of Harvest Capital Credit from a "strong-buy" rating to a "buy" rating in a report on Friday, February 2nd. Three analysts have rated the stock with a hold rating and one has assigned a buy rating to the stock. The company currently has a consensus rating of "Hold" and a consensus target price of $13.50.
TRADEMARK VIOLATION NOTICE: This news story was reported by WKRB News and is the property of of WKRB News. If you are reading this news story on another publication, it was illegally stolen and republished in violation of United States & international copyright & trademark law. The correct version of this news story can be viewed at https://www.wkrb13.com/2018/04/02/harvest-capital-credit-hcap-releases-earnings-results-misses-estimates-by-0-01-eps.html.
About Harvest Capital Credit
Harvest Capital Credit Corporation is an externally managed, closed-end, non-diversified management investment company. The Company operates as a business development company and provides customized financing solutions for small to mid-sized companies. Its investment objective is to generate both current income and capital appreciation by making direct investments in the form of subordinated debt, senior debt, and to a lesser extent, minority equity investments in privately-held the United States small to mid-sized companies.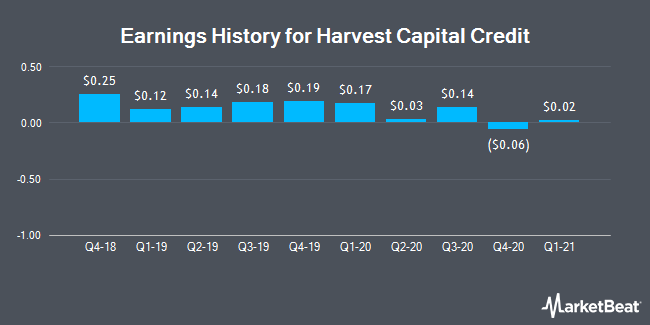 Receive News & Ratings for Harvest Capital Credit Daily - Enter your email address below to receive a concise daily summary of the latest news and analysts' ratings for Harvest Capital Credit and related companies with MarketBeat.com's FREE daily email newsletter.