Watsco Inc (NYSE:WSO) declared a quarterly dividend on Monday, April 2nd, RTT News reports. Stockholders of record on Monday, April 16th will be given a dividend of 1.45 per share by the construction company on Monday, April 30th. This represents a $5.80 dividend on an annualized basis and a dividend yield of 3.22%. This is a boost from Watsco's previous quarterly dividend of $1.25.
Watsco has raised its dividend payment by an average of 32.0% per year over the last three years and has raised its dividend annually for the last 4 consecutive years. Watsco has a payout ratio of 89.4% indicating that its dividend is currently covered by earnings, but may not be in the future if the company's earnings fall. Research analysts expect Watsco to earn $7.51 per share next year, which means the company should continue to be able to cover its $5.00 annual dividend with an expected future payout ratio of 66.6%.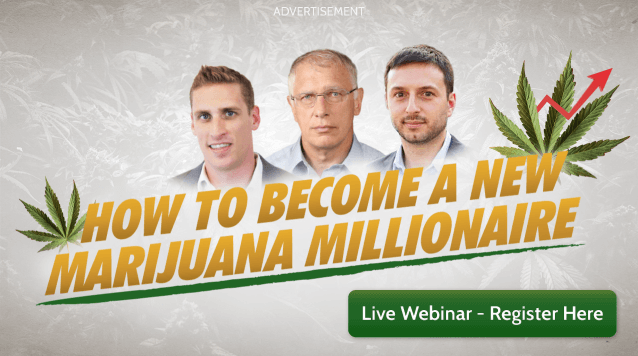 WSO traded down $0.94 on Monday, reaching $180.03. 27,179 shares of the company's stock were exchanged, compared to its average volume of 247,869. The company has a market cap of $6,751.27, a PE ratio of 33.15 and a beta of 0.82. Watsco has a twelve month low of $134.08 and a twelve month high of $183.84. The company has a debt-to-equity ratio of 0.01, a quick ratio of 1.38 and a current ratio of 3.21.
Watsco (NYSE:WSO) last posted its earnings results on Thursday, February 8th. The construction company reported $0.90 earnings per share (EPS) for the quarter, missing the Zacks' consensus estimate of $1.00 by ($0.10). The business had revenue of $964.35 million for the quarter, compared to analyst estimates of $965.85 million. Watsco had a return on equity of 14.66% and a net margin of 4.80%. The firm's revenue for the quarter was up 5.6% compared to the same quarter last year. During the same period last year, the company posted $0.81 EPS. sell-side analysts predict that Watsco will post 6.81 earnings per share for the current year.
WSO has been the subject of a number of research analyst reports. Zacks Investment Research raised shares of Watsco from a "hold" rating to a "buy" rating and set a $197.00 target price for the company in a research report on Monday, January 22nd. Susquehanna Bancshares set a $195.00 target price on shares of Watsco and gave the stock a "buy" rating in a research report on Friday, February 9th. Stephens set a $169.00 target price on shares of Watsco and gave the stock a "hold" rating in a research report on Thursday, February 8th. Finally, JPMorgan Chase dropped their target price on shares of Watsco from $180.00 to $169.00 and set a "neutral" rating for the company in a research report on Monday, February 12th. One equities research analyst has rated the stock with a sell rating, five have issued a hold rating and five have given a buy rating to the stock. Watsco presently has an average rating of "Hold" and an average price target of $168.88.
WARNING: This article was posted by WKRB News and is the sole property of of WKRB News. If you are accessing this article on another site, it was illegally copied and reposted in violation of US and international copyright legislation. The correct version of this article can be read at https://www.wkrb13.com/2018/04/02/watsco-inc-wso-increases-dividend-to-1-45-per-share.html.
About Watsco
Watsco, Inc is a distributor of air conditioning, heating and refrigeration equipment, and related parts and supplies (HVAC/R) in the HVAC/R distribution industry in North America. As of December 31, 2016, the Company sold a range of non-equipment products, representing more than 300,000 stock keeping units, including parts, ductwork, air movement products, insulation, tools, installation supplies, thermostats and air quality products.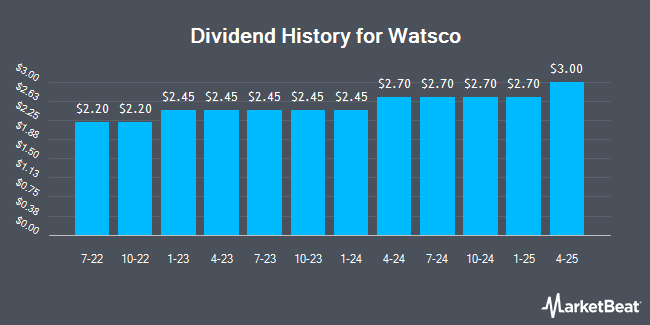 Receive News & Ratings for Watsco Daily - Enter your email address below to receive a concise daily summary of the latest news and analysts' ratings for Watsco and related companies with MarketBeat.com's FREE daily email newsletter.