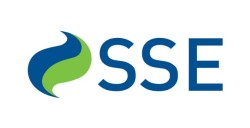 Shares of Sse Plc (LON:SSE) have been assigned an average rating of "Hold" from the thirteen brokerages that are currently covering the stock, Marketbeat.com reports. Two analysts have rated the stock with a sell recommendation, three have assigned a hold recommendation and seven have given a buy recommendation to the company. The average twelve-month target price among brokers that have updated their coverage on the stock in the last year is GBX 1,499.70 ($19.97).
A number of research analysts recently commented on the stock. JPMorgan Chase & Co. reiterated an "outperform" rating and issued a GBX 1,500 ($19.97) price target on shares of SSE in a research note on Monday, April 9th. Morgan Stanley decreased their price target on shares of SSE from GBX 1,670 ($22.23) to GBX 1,500 ($19.97) and set an "overweight" rating on the stock in a research note on Tuesday, March 27th. Deutsche Bank reiterated a "sell" rating on shares of SSE in a research note on Tuesday, May 29th. Deutsche Bank reiterated a "sell" rating on shares of SSE in a research note on Tuesday, May 29th. Finally, Royal Bank of Canada lowered shares of SSE to a "sector performer" rating and decreased their price target for the company from GBX 1,550 ($20.64) to GBX 1,350 ($17.97) in a research note on Wednesday, June 20th.
Shares of SSE stock traded down GBX 2.50 ($0.03) during trading on Friday, hitting GBX 1,372 ($18.27). 1,958,003 shares of the stock were exchanged, compared to its average volume of 4,270,000. SSE has a 1-year low of GBX 1,176.50 ($15.66) and a 1-year high of GBX 1,554 ($20.69).
SSE (LON:SSE) last released its quarterly earnings data on Friday, May 25th. The company reported GBX 121.10 ($1.61) earnings per share for the quarter, topping the consensus estimate of GBX 117.50 ($1.56) by GBX 3.60 ($0.05). SSE had a net margin of 2.93% and a return on equity of 9.69%.
The firm also recently disclosed a dividend, which will be paid on Friday, September 21st. Shareholders of record on Thursday, July 26th will be issued a GBX 66.30 ($0.88) dividend. The ex-dividend date of this dividend is Thursday, July 26th. This represents a yield of 4.65%. This is an increase from SSE's previous dividend of $28.40.
In other SSE news, insider Gregor Alexander sold 10,215 shares of the business's stock in a transaction dated Thursday, June 28th. The shares were sold at an average price of GBX 1,353 ($18.01), for a total value of £138,208.95 ($184,008.72).
SSE Company Profile
SSE plc produces, generates, distributes, and supplies electricity and gas, as well as other energy-related services in the United Kingdom and Ireland. It operates through three segments: Wholesale, Networks, and Retail. The company generates electricity from gas, oil, coal, water, and wind. Its electricity networks transmit and distribute electricity to approximately 3.7 million businesses, offices, and homes through approximately 130,000 kilometers of overhead lines and underground cables; and gas networks distribute gas to approximately 5.7 million homes, offices, and businesses through 75,000 kilometers of gas mains.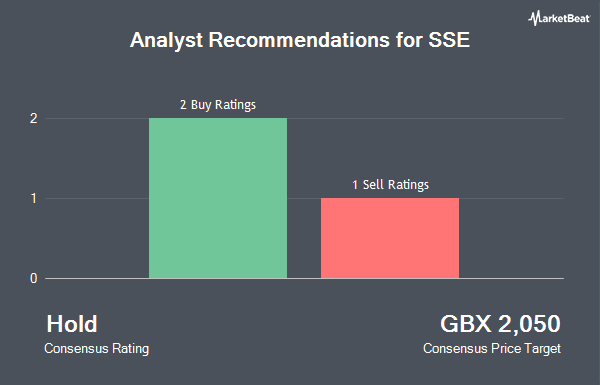 Receive News & Ratings for SSE Daily - Enter your email address below to receive a concise daily summary of the latest news and analysts' ratings for SSE and related companies with MarketBeat.com's FREE daily email newsletter.