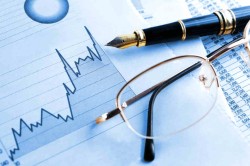 Tremont Mortgage Trust (NASDAQ:TRMT) is scheduled to issue its quarterly earnings data before the market opens on Friday, August 10th.
Tremont Mortgage Trust (NASDAQ:TRMT) last announced its quarterly earnings results on Monday, May 14th. The company reported ($0.31) earnings per share (EPS) for the quarter, missing the consensus estimate of ($0.11) by ($0.20). The company had revenue of $0.20 million for the quarter.
Shares of Tremont Mortgage Trust opened at $12.65 on Friday, Marketbeat.com reports. Tremont Mortgage Trust has a 12-month low of $11.10 and a 12-month high of $17.94.
About Tremont Mortgage Trust
Tremont Mortgage Trust is a real estate investment trust. The Company is focused primarily on originating and investing in first mortgage loans secured by middle market and transitional commercial real estate (CRE). Its investments also include subordinated mortgages, mezzanine loans and preferred equity interests in entities that own middle market and transitional CRE.
Read More: Price to Earnings Ratio (PE), For Valuing Stocks
Receive News & Ratings for Tremont Mortgage Trust Daily - Enter your email address below to receive a concise daily summary of the latest news and analysts' ratings for Tremont Mortgage Trust and related companies with MarketBeat.com's FREE daily email newsletter.