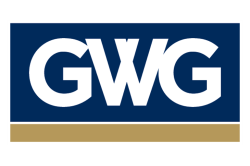 GWG (NASDAQ:GWGH)'s stock had its "buy" rating reiterated by Maxim Group in a research note issued to investors on Thursday. They presently have a $14.00 target price on the financial services provider's stock. Maxim Group's target price suggests a potential upside of 30.11% from the stock's current price.
The analysts wrote, "GWGH's transaction with Group, LP (private) closed on August 10. Part Two, which will involve the issuance of $292 million of GWGH common stock, is scheduled for 4Q18. This transaction greatly increases GWGH's GAAP equity, increases its assets by 80%, and diversifies its business and earnings from being a pure-play on the alternative asset class of life insurance settlements (and on insurtech), to being a company that has investments in many other alternative asset classes.""
Other research analysts have also issued reports about the company. ValuEngine raised GWG from a "hold" rating to a "buy" rating in a research report on Wednesday. Zacks Investment Research lowered GWG from a "strong-buy" rating to a "hold" rating in a research report on Tuesday, July 17th.
Shares of
GWGH
traded up $0.67 during trading hours on Thursday, hitting $10.76. The company had a trading volume of 1,560 shares, compared to its average volume of 3,905. The firm has a market cap of $47.58 million, a price-to-earnings ratio of 3.41, a PEG ratio of 0.20 and a beta of 0.45. The company has a current ratio of 22.17, a quick ratio of 22.17 and a debt-to-equity ratio of -13.97. GWG has a one year low of $7.10 and a one year high of $10.85.
GWG (NASDAQ:GWGH) last released its quarterly earnings results on Wednesday, August 15th. The financial services provider reported $1.76 EPS for the quarter, topping the Thomson Reuters' consensus estimate of ($0.85) by $2.61. The firm had revenue of $24.32 million during the quarter, compared to analyst estimates of $22.33 million. GWG had a negative return on equity of 78.98% and a negative net margin of 56.86%. equities research analysts forecast that GWG will post 2.01 EPS for the current year.
GWG Company Profile
GWG Holdings, Inc, a financial services company, purchases life insurance policies in the secondary market in the United States. It purchases or finances life insurance assets from consumers in the secondary market at a discount to the face value of the policy benefit. The company also purchases policies in the secondary market through financial advisors and appointed agents.
Recommended Story: Diversification Important in Investing
Receive News & Ratings for GWG Daily - Enter your email address below to receive a concise daily summary of the latest news and analysts' ratings for GWG and related companies with MarketBeat.com's FREE daily email newsletter.