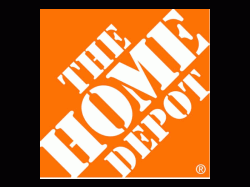 Home Depot Inc (NYSE:HD) announced a quarterly dividend on Thursday, August 16th, RTT News reports. Shareholders of record on Thursday, August 30th will be given a dividend of 1.03 per share by the home improvement retailer on Thursday, September 13th. This represents a $4.12 annualized dividend and a yield of 2.11%.
Home Depot has raised its dividend by an average of 23.7% annually over the last three years and has raised its dividend annually for the last 5 consecutive years. Home Depot has a payout ratio of 43.6% meaning its dividend is sufficiently covered by earnings. Equities research analysts expect Home Depot to earn $10.19 per share next year, which means the company should continue to be able to cover its $4.12 annual dividend with an expected future payout ratio of 40.4%.
HD traded up $1.40 on Thursday, hitting $195.39. 5,689,483 shares of the company traded hands, compared to its average volume of 4,718,297. The company has a quick ratio of 0.37, a current ratio of 1.17 and a debt-to-equity ratio of 14.37. The company has a market cap of $226.44 billion, a PE ratio of 26.22, a P/E/G ratio of 1.50 and a beta of 1.14. Home Depot has a 12-month low of $146.89 and a 12-month high of $207.60.
Home Depot (NYSE:HD) last posted its quarterly earnings data on Tuesday, August 14th. The home improvement retailer reported $3.05 EPS for the quarter, beating the Thomson Reuters' consensus estimate of $2.84 by $0.21. The firm had revenue of $30.46 billion during the quarter, compared to the consensus estimate of $30.04 billion. Home Depot had a return on equity of 399.15% and a net margin of 8.85%. The firm's revenue was up 8.4% compared to the same quarter last year. During the same period in the prior year, the business earned $0.59 EPS. sell-side analysts expect that Home Depot will post 9.46 EPS for the current fiscal year.
In other news, Director Stephanie Linnartz acquired 1,000 shares of the company's stock in a transaction that occurred on Friday, June 1st. The stock was purchased at an average cost of $187.57 per share, with a total value of $187,570.00. The acquisition was disclosed in a document filed with the SEC, which is available through this link. Company insiders own 0.25% of the company's stock.
An institutional investor recently bought a new position in Home Depot stock. HC Financial Advisors Inc. bought a new stake in shares of Home Depot Inc (NYSE:HD) during the fourth quarter, according to the company in its most recent filing with the SEC. The institutional investor bought 19,932 shares of the home improvement retailer's stock, valued at approximately $3,778,000. Home Depot comprises about 3.7% of HC Financial Advisors Inc.'s holdings, making the stock its 4th biggest position. 68.94% of the stock is owned by institutional investors and hedge funds.
HD has been the subject of several analyst reports. Wells Fargo & Co set a $205.00 price objective on Home Depot and gave the company a "buy" rating in a research note on Tuesday, May 15th. Loop Capital set a $187.00 price objective on Home Depot and gave the company a "hold" rating in a research note on Tuesday, May 15th. Citigroup upped their price objective on Home Depot from $205.00 to $220.00 and gave the company a "positive" rating in a research note on Friday, August 10th. Credit Suisse Group set a $222.00 price objective on Home Depot and gave the company a "buy" rating in a research note on Monday, May 14th. Finally, Zacks Investment Research downgraded Home Depot from a "buy" rating to a "hold" rating in a research note on Wednesday, July 18th. One investment analyst has rated the stock with a sell rating, seven have assigned a hold rating, twenty-four have issued a buy rating and one has given a strong buy rating to the company's stock. The stock has an average rating of "Buy" and an average price target of $200.71.
Home Depot Company Profile
The Home Depot, Inc operates as a home improvement retailer. It operates The Home Depot stores that sell various building materials, home improvement products, lawn and garden products, and décor products, as well as provide installation, home maintenance, and professional service programs to do-it-yourself and professional customers.
See Also: Growth Stocks, What They Are, What They Are Not
Receive News & Ratings for Home Depot Daily - Enter your email address below to receive a concise daily summary of the latest news and analysts' ratings for Home Depot and related companies with MarketBeat.com's FREE daily email newsletter.