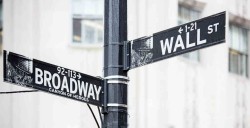 National (NASDAQ:NHLD) released its earnings results on Tuesday. The financial services provider reported $0.06 EPS for the quarter, Bloomberg Earnings reports. The company had revenue of $56.24 million during the quarter. National had a positive return on equity of 2.91% and a negative net margin of 3.29%.
NHLD opened at $3.50 on Thursday. The company has a market capitalization of $42.09 million, a PE ratio of 37.44 and a beta of 0.59. National has a 52 week low of $2.08 and a 52 week high of $6.26.
National Company Profile
National Holdings Corporation, through its subsidiaries, provides financial services in the United States. The company offers retail brokerage services include execution of purchases and sale of stocks, options, bonds, mutual funds, annuities, and various other securities; and investment advisory services for individual, corporate, and institutional clients.
Featured Article: How Do You Make Money With Penny Stocks?
Receive News & Ratings for National Daily - Enter your email address below to receive a concise daily summary of the latest news and analysts' ratings for National and related companies with MarketBeat.com's FREE daily email newsletter.