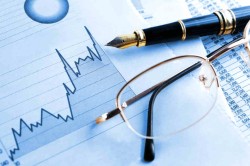 TEX (LON:TXH) posted its quarterly earnings results on Tuesday. The company reported GBX 1.30 ($0.02) earnings per share (EPS) for the quarter, Bloomberg Earnings reports. TEX had a net margin of 1.55% and a return on equity of 6.60%.
Shares of LON TXH remained flat at $GBX 112.50 ($1.44) during midday trading on Thursday. 2,800 shares of the company's stock were exchanged, compared to its average volume of 633. TEX has a fifty-two week low of GBX 111 ($1.42) and a fifty-two week high of GBX 147.35 ($1.88).
The business also recently declared a dividend, which will be paid on Friday, October 5th. Shareholders of record on Thursday, September 13th will be issued a GBX 2.50 ($0.03) dividend. The ex-dividend date is Thursday, September 13th. This represents a dividend yield of 2.31%.
About TEX
Tex Holdings plc manufactures and supplies proprietary piling equipment, generators, engineering products, plastic injection molding and tooling procurement, and boards and panels in Eurozone, the United Kingdom, the United States, and internationally. The company operates through three divisions: Engineering, Plastics, and Boards & Panels.
Further Reading: Marijuana Stocks
Receive News & Ratings for TEX Daily - Enter your email address below to receive a concise daily summary of the latest news and analysts' ratings for TEX and related companies with MarketBeat.com's FREE daily email newsletter.