OMRON Corp (OTCMKTS:OMRNY) – Research analysts at Jefferies Financial Group issued their Q2 2019 earnings estimates for shares of OMRON in a research note issued to investors on Friday, October 5th. Jefferies Financial Group analyst M. Nakanomyo forecasts that the company will earn $0.59 per share for the quarter. Jefferies Financial Group also issued estimates for OMRON's Q3 2019 earnings at $0.72 EPS, Q4 2019 earnings at $0.76 EPS, FY2019 earnings at $2.70 EPS, FY2020 earnings at $3.00 EPS and FY2021 earnings at $3.23 EPS.
OMRON (OTCMKTS:OMRNY) last released its earnings results on Thursday, July 26th. The company reported $0.64 earnings per share (EPS) for the quarter, topping the Zacks' consensus estimate of $0.63 by $0.01. The firm had revenue of $1.92 billion for the quarter, compared to the consensus estimate of $1.87 billion.
OMRNY stock
opened at $42.83 on Monday. OMRON has a 1 year low of $40.33 and a 1 year high of $69.69.
An institutional investor recently raised its position in OMRON stock. Fisher Asset Management LLC boosted its position in shares of OMRON Corp (OTCMKTS:OMRNY) by 3.2% in the second quarter, according to the company in its most recent 13F filing with the Securities and Exchange Commission. The institutional investor owned 1,119,238 shares of the company's stock after purchasing an additional 34,644 shares during the period. Fisher Asset Management LLC owned about 0.53% of OMRON worth $52,241,000 at the end of the most recent reporting period.
OMRON Company Profile
OMRON Corporation manufactures and sells automation components, equipment, and systems worldwide. The company's Industrial Automation Business offers programmable and motion controllers, sensing and safety devices, inspection systems, industrial robots, precision laser processing equipment, and control devices for manufacturing industry.
Read More: Penny Stocks, Risk and Reward Factors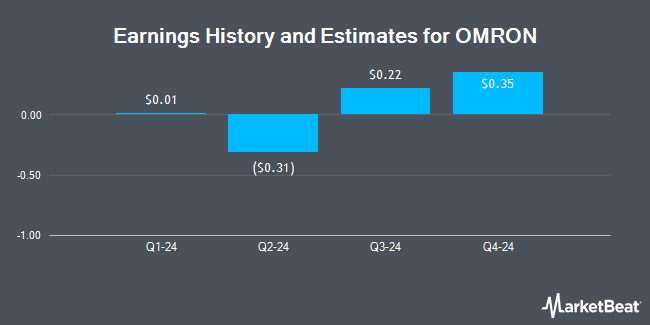 Receive News & Ratings for OMRON Daily - Enter your email address below to receive a concise daily summary of the latest news and analysts' ratings for OMRON and related companies with MarketBeat.com's FREE daily email newsletter.