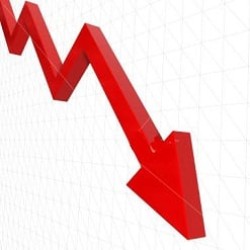 ValuEngine cut shares of GETINGE AB/ADR (OTCMKTS:GNGBY) from a hold rating to a sell rating in a report issued on Monday morning.
Shares of OTCMKTS GNGBY opened at $10.35 on Monday. GETINGE AB/ADR has a twelve month low of $8.75 and a twelve month high of $19.86. The company has a quick ratio of 1.55, a current ratio of 2.60 and a debt-to-equity ratio of 0.55. The company has a market capitalization of $2.93 billion, a PE ratio of 26.22 and a beta of 1.46.
GETINGE AB/ADR (OTCMKTS:GNGBY) last issued its quarterly earnings results on Tuesday, July 17th. The company reported $0.14 earnings per share for the quarter. GETINGE AB/ADR had a return on equity of 4.75% and a net margin of 3.49%. The business had revenue of $661.64 million during the quarter.
GETINGE AB/ADR Company Profile
Getinge AB provides products and services for surgery, intensive-care, long-term care, infection control, and sterilization in Sweden and internationally. The company operates through Acute Care Therapies, Patient & Post-Acute Care, and Surgical Workflows segments. It offers infection control systems for hospitals under the Getinge and Maquet brands; equipment for complete surgical workplaces and expanded treatment options; equipment, consumables, and services for cleaning, disinfection and sterilization of instruments; and IT tracking systems.
Read More: What are the most popular ETFs
To view ValuEngine's full report, visit ValuEngine's official website.
Receive News & Ratings for GETINGE AB/ADR Daily - Enter your email address below to receive a concise daily summary of the latest news and analysts' ratings for GETINGE AB/ADR and related companies with MarketBeat.com's FREE daily email newsletter.