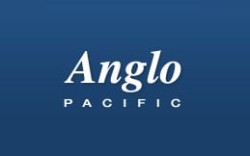 Anglo Pacific Group (LON:APF) had its price objective raised by analysts at Peel Hunt from GBX 200 ($2.61) to GBX 205 ($2.68) in a research note issued to investors on Tuesday. The firm presently has a "buy" rating on the stock. Peel Hunt's price target suggests a potential upside of 38.51% from the company's current price.
A number of other research firms also recently issued reports on APF. Canaccord Genuity reaffirmed a "buy" rating and set a GBX 200 ($2.61) price objective on shares of Anglo Pacific Group in a report on Thursday, August 16th. BMO Capital Markets reissued an "outperform" rating and issued a GBX 180 ($2.35) price target on shares of Anglo Pacific Group in a report on Tuesday, August 28th. Four equities research analysts have rated the stock with a buy rating, The stock currently has a consensus rating of "Buy" and a consensus target price of GBX 192.50 ($2.52).
APF opened at GBX 148 ($1.93) on Tuesday. Anglo Pacific Group has a 1 year low of GBX 101 ($1.32) and a 1 year high of GBX 165 ($2.16).
In related news, insider Kevin Flynn purchased 3,226 shares of the business's stock in a transaction that occurred on Thursday, August 30th. The shares were bought at an average cost of GBX 154 ($2.01) per share, with a total value of £4,968.04 ($6,491.62).
Anglo Pacific Group Company Profile
Anglo Pacific Group plc operates as a natural resources royalty company. The company, together with its subsidiaries, engages in securing natural resources royalties by acquisition and through investment in mining and exploration interests in coking and thermal coal, vanadium, gold, uranium, anthracite, nickel-cobalt, chromite, iron ore, copper, and silver.
Featured Story: How to Use a Moving Average for Trading 

Receive News & Ratings for Anglo Pacific Group Daily - Enter your email address below to receive a concise daily summary of the latest news and analysts' ratings for Anglo Pacific Group and related companies with MarketBeat.com's FREE daily email newsletter.