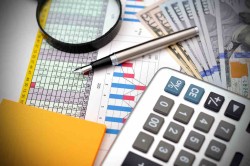 UNICHARM Corp/S (OTCMKTS:UNICY) – Investment analysts at Jefferies Financial Group issued their Q3 2018 earnings estimates for UNICHARM Corp/S in a research report issued to clients and investors on Thursday, October 4th. Jefferies Financial Group analyst M. Miyasako forecasts that the company will earn $0.06 per share for the quarter. Jefferies Financial Group also issued estimates for UNICHARM Corp/S's Q4 2018 earnings at $0.04 EPS, FY2018 earnings at $0.19 EPS, FY2019 earnings at $0.21 EPS and FY2020 earnings at $0.24 EPS.
Separately, Zacks Investment Research downgraded UNICHARM Corp/S from a "buy" rating to a "hold" rating in a report on Wednesday, August 1st.
Shares of
OTCMKTS UNICY
opened at $6.19 on Monday. UNICHARM Corp/S has a 1-year low of $4.39 and a 1-year high of $6.99. The stock has a market cap of $20.83 billion, a price-to-earnings ratio of 41.27, a P/E/G ratio of 3.53 and a beta of 0.58.
About UNICHARM Corp/S
Unicharm Corporation manufactures and sells baby and child care, feminine care, healthcare, cosmetic, household, and pet care products in Japan and internationally. Its baby and child care products include pants-type disposable diapers and wipes under the Moony and MamyPoko brands; and feminine care products comprise feminine napkins, tampons, sanitary shorts, and panty liners under the Sofy, Center-In, and Charm brands.
Featured Article: What are the risks of holding treasury bonds?
Receive News & Ratings for UNICHARM Corp/S Daily - Enter your email address below to receive a concise daily summary of the latest news and analysts' ratings for UNICHARM Corp/S and related companies with MarketBeat.com's FREE daily email newsletter.