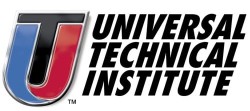 Zacks Investment Research upgraded shares of Universal Technical Institute (NYSE:UTI) from a sell rating to a hold rating in a research note issued to investors on Friday morning.
According to Zacks, "Shares of Universal Technical have underperformed its industry in the past year. The company's enrollments have been declining for several quarters now due to changing attitudes about education, employment and debt as well as the countercyclical nature of its business. In fact, higher costs of operations, stringent regulations and increased abuse and misuse of Title IV funds are likely to keep the company's profits under pressure. Estimates, too, have been stable over the past 60 days, limiting upside potential for the stock. However, the company is adopting several initiatives to drive new student growth, including the optimization of its media mix, conducting career workshops and work with industry partners, we wait for better visibility."
NYSE:UTI remained flat at $$2.48 during mid-day trading on Friday. The company's stock had a trading volume of 2,241 shares, compared to its average volume of 27,539. Universal Technical Institute has a 1 year low of $2.21 and a 1 year high of $3.75. The company has a quick ratio of 1.48, a current ratio of 1.48 and a debt-to-equity ratio of 0.30. The firm has a market capitalization of $67.00 million, a price-to-earnings ratio of -4.86 and a beta of 3.00.
Universal Technical Institute (NYSE:UTI) last released its earnings results on Tuesday, August 7th. The company reported ($0.52) earnings per share for the quarter, missing the consensus estimate of ($0.48) by ($0.04). Universal Technical Institute had a negative net margin of 7.06% and a negative return on equity of 17.50%. The company had revenue of $74.89 million during the quarter, compared to analyst estimates of $74.20 million. As a group, sell-side analysts expect that Universal Technical Institute will post -1.62 EPS for the current year.
A hedge fund recently raised its stake in Universal Technical Institute stock. Renaissance Technologies LLC grew its holdings in Universal Technical Institute, Inc. (NYSE:UTI) by 1.5% in the 2nd quarter, according to its most recent disclosure with the Securities and Exchange Commission (SEC). The institutional investor owned 1,405,406 shares of the company's stock after acquiring an additional 21,391 shares during the quarter. Renaissance Technologies LLC owned 5.58% of Universal Technical Institute worth $4,427,000 at the end of the most recent reporting period. Hedge funds and other institutional investors own 63.32% of the company's stock.
About Universal Technical Institute
Universal Technical Institute, Incengages in the provision of technical training for automotive, diesel, collision repair, motorcycle and marine technicians, and offers welding technology and computer numerical control (CNC) machining programs. It offers undergraduate degree, diploma and certificate programs across the U.S.
Further Reading: What does relative strength index mean?

Get a free copy of the Zacks research report on Universal Technical Institute (UTI)
For more information about research offerings from Zacks Investment Research, visit Zacks.com
Receive News & Ratings for Universal Technical Institute Daily - Enter your email address below to receive a concise daily summary of the latest news and analysts' ratings for Universal Technical Institute and related companies with MarketBeat.com's FREE daily email newsletter.