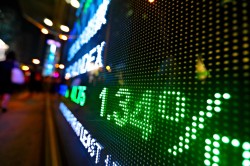 Americas Silver Corp (TSE:USA) – Analysts at Clarus Securities cut their FY2018 earnings per share estimates for shares of Americas Silver in a note issued to investors on Tuesday, November 6th. Clarus Securities analyst J. Spratt now forecasts that the company will post earnings of $0.07 per share for the year, down from their previous estimate of $0.36. Clarus Securities also issued estimates for Americas Silver's FY2019 earnings at $0.09 EPS.
Americas Silver (TSE:USA) last announced its quarterly earnings results on Monday, August 13th. The company reported C$0.04 earnings per share (EPS) for the quarter, missing the Zacks' consensus estimate of C$0.06 by C($0.02). The business had revenue of C$22.39 million during the quarter, compared to the consensus estimate of C$35.11 million.
Shares of
TSE USA
opened at C$2.52 on Thursday. The company has a quick ratio of 1.14, a current ratio of 1.89 and a debt-to-equity ratio of 14.04. Americas Silver has a 1 year low of C$2.43 and a 1 year high of C$5.74.
Americas Silver Company Profile
Americas Silver Corporation engages in the acquisition, evaluation, exploration, development, and operation of precious metals and polymetallic mineral properties in the Americas. It principally owns 100% interests in the Nuestra Señora silver-zinc-copper-lead mine, San Rafael silver-zinc-lead mine, and Zone 120 silver-copper exploration project located in Sinaloa, Mexico.
Read More: Market Capitalization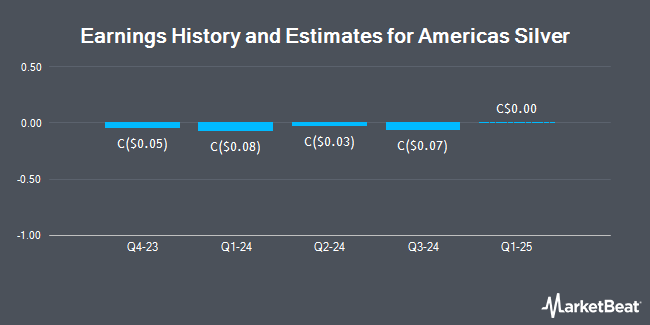 Receive News & Ratings for Americas Silver Daily - Enter your email address below to receive a concise daily summary of the latest news and analysts' ratings for Americas Silver and related companies with MarketBeat.com's FREE daily email newsletter.