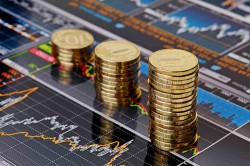 VENS VCT/PAR VTG FPD 0.25 (LON:VEN) insider Chris Zeal bought 50,000 shares of the company's stock in a transaction that occurred on Wednesday, November 7th. The stock was bought at an average price of GBX 103 ($1.35) per share, for a total transaction of £51,500 ($67,293.87).
Shares of VEN stock opened at GBX 100 ($1.31) on Friday. VENS VCT/PAR VTG FPD 0.25 has a 12-month low of GBX 99 ($1.29) and a 12-month high of GBX 111 ($1.45).
ILLEGAL ACTIVITY WARNING: This article was first published by WKRB News and is the sole property of of WKRB News. If you are viewing this article on another domain, it was stolen and reposted in violation of United States & international copyright and trademark law. The original version of this article can be read at https://www.wkrb13.com/2018/11/09/insider-buying-vens-vct-par-vtg-fpd-0-25-ven-insider-purchases-50000-shares-of-stock.html.
About VENS VCT/PAR VTG FPD 0.25
Ventus VCT plc 1 is a venture capital trust managed by Temporis Capital LLP, Asset Management Arm. The fund invests in companies developing, constructing, and operating small to medium sized onshore United Kingdom wind farms. However it will consider investments in other renewable energy technologies.
Read More: NASDAQ Stock Market Explained

Receive News & Ratings for VENS VCT/PAR VTG FPD 0.25 Daily - Enter your email address below to receive a concise daily summary of the latest news and analysts' ratings for VENS VCT/PAR VTG FPD 0.25 and related companies with MarketBeat.com's FREE daily email newsletter.