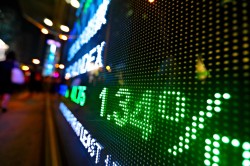 KeyCorp began coverage on shares of Anaplan (NYSE:PLAN) in a report issued on Tuesday morning, MarketBeat Ratings reports. The firm issued a sector weight rating on the stock. KeyCorp also issued estimates for Anaplan's Q3 2019 earnings at ($0.20) EPS, Q4 2019 earnings at ($0.18) EPS, FY2019 earnings at ($0.79) EPS, Q1 2020 earnings at ($0.20) EPS, Q2 2020 earnings at ($0.17) EPS, Q3 2020 earnings at ($0.15) EPS, Q4 2020 earnings at ($0.15) EPS, FY2020 earnings at ($0.67) EPS and FY2021 earnings at ($0.46) EPS.
"We estimate revenue could triple to $765M in five years. We see multiple growth drivers over the next five years as the Company lands additional G2K customers, expands across geographies, use-cases, and departments at existing customers, with the potential for net dollar retention rate to remain above 120%. Our base-case forecast has revenue climbing to $765M in five years while the bull case could top $1.5B on a 44% CAGR. Initiating coverage at Sector Weight. We have a bullish view on growth potential for PLAN based on 1) increasing business volatility driving the need for modern planning software; 2) an impressive net dollar retention rate above 120%; 3) veteran leadership; and 4) a large TAM opportunity with expanding footprint at the G2K. That said, we are initiating at Sector Weight given shares have risen 41% above the IPO (vs."," KeyCorp's analyst commented.
Shares of PLAN traded down $1.93 during midday trading on Tuesday, hitting $23.82. 5,198 shares of the stock were exchanged, compared to its average volume of 1,463,768. Anaplan has a 52-week low of $20.37 and a 52-week high of $27.30.
In other news, Director Sandesh Kaveripatnam purchased 1,104,999 shares of the stock in a transaction dated Tuesday, October 16th. The stock was acquired at an average cost of $17.00 per share, for a total transaction of $18,784,983.00. The purchase was disclosed in a document filed with the Securities & Exchange Commission, which can be accessed through
the SEC website
. Also, Director Robert E. Beauchamp purchased 10,000 shares of the stock in a transaction dated Friday, October 12th. The shares were purchased at an average price of $24.21 per share, with a total value of $242,100.00. The disclosure for this purchase can be found
here
. Over the last 90 days, insiders have bought 1,118,599 shares of company stock valued at $19,088,283.
About Anaplan
Anaplan, Inc provides a cloud-based connected planning platform Its platform unites traditionally distinct or disconnected database structures, including relational, columnar, and online analytical processing with in-memory data storage and calculation that is used in various lines of business, such as finance, sales, supply chain, marketing, human resources, and operations.
Featured Article: How are Outstanding Shares Different from Authorized Shares?
Receive News & Ratings for Anaplan Daily - Enter your email address below to receive a concise daily summary of the latest news and analysts' ratings for Anaplan and related companies with MarketBeat.com's FREE daily email newsletter.