Investment analysts at Barclays began coverage on shares of Linde (NYSE:LIN) in a report released on Monday, November 5th, MarketBeat.com reports. The firm set an "equal weight" rating and a $178.00 price target on the basic materials company's stock. Barclays' price target suggests a potential upside of 16.07% from the company's previous close.
A number of other equities research analysts have also recently issued reports on LIN. JPMorgan Chase & Co. assumed coverage on Linde in a research note on Friday, November 2nd. They set an "overweight" rating and a $185.00 price objective on the stock. Edward Jones assumed coverage on Linde in a research note on Wednesday, October 31st. They set a "buy" rating on the stock. One research analyst has rated the stock with a sell rating, three have issued a hold rating and three have given a buy rating to the company's stock. The company currently has an average rating of "Hold" and an average price target of $181.50.
NYSE LIN traded down $3.57 during trading on Monday, hitting $153.36. The stock had a trading volume of 2,309,145 shares, compared to its average volume of 9,988,591. Linde has a 12 month low of $155.44 and a 12 month high of $166.85. The stock has a market capitalization of $45.79 billion, a price-to-earnings ratio of 26.22, a PEG ratio of 1.84 and a beta of 0.92. The company has a debt-to-equity ratio of 0.98, a quick ratio of 0.78 and a current ratio of 0.86.
Linde Company Profile
Linde plc operates as an industrial gas and engineering company. The company offers oxygen, nitrogen, argon, rare gases, carbon monoxide, carbon dioxide, helium, hydrogen, electronic gases, specialty gases, acetylene, shielding gases, and noble gases, as well as develops and distributes procedures and systems for gas applications.
Further Reading: What are Institutional Investors?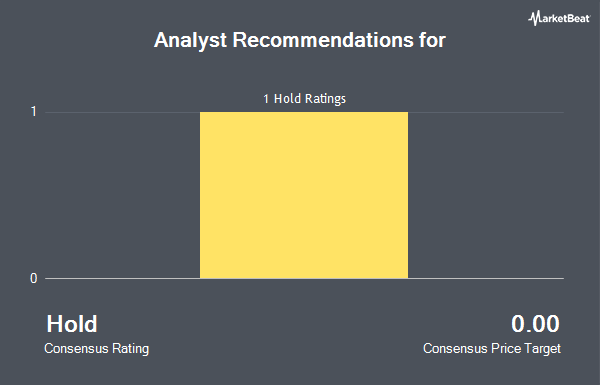 Receive News & Ratings for Linde Daily - Enter your email address below to receive a concise daily summary of the latest news and analysts' ratings for Linde and related companies with MarketBeat.com's FREE daily email newsletter.