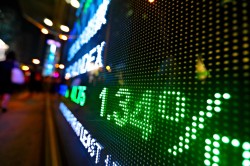 XAI OCTAGON FR/COM (NYSE:XFLT) declared a monthly dividend on Monday, November 5th, Wall Street Journal reports. Stockholders of record on Thursday, November 15th will be paid a dividend of 0.069 per share on Monday, December 3rd. This represents a $0.83 annualized dividend and a dividend yield of 9.05%. The ex-dividend date of this dividend is Wednesday, November 14th.
Shares of XAI OCTAGON FR/COM stock opened at $9.15 on Friday. XAI OCTAGON FR/COM has a 1-year low of $9.02 and a 1-year high of $10.77.
In other news, CFO John Yogi Spence sold 6,680 shares of the company's stock in a transaction on Thursday, August 30th. The stock was sold at an average price of $9.99, for a total transaction of $66,733.20. The transaction was disclosed in a document filed with the SEC, which is accessible through this link. Also, insider Danielle Cupps acquired 5,000 shares of the business's stock in a transaction dated Wednesday, August 29th. The shares were bought at an average cost of $9.99 per share, for a total transaction of $49,950.00. The disclosure for this purchase can be found here. In the last ninety days, insiders have bought 16,261 shares of company stock worth $158,241 and have sold 23,225 shares worth $229,961.
Separately, National Securities began coverage on XAI OCTAGON FR/COM in a report on Monday, October 29th. They issued a "buy" rating and a $13.00 price objective on the stock.
COPYRIGHT VIOLATION WARNING: This story was published by WKRB News and is the sole property of of WKRB News. If you are accessing this story on another domain, it was illegally stolen and reposted in violation of United States & international trademark & copyright law. The correct version of this story can be viewed at https://www.wkrb13.com/2018/11/09/xai-octagon-fr-com-xflt-to-go-ex-dividend-on-november-14th.html.
XAI OCTAGON FR/COM Company Profile
There is no company description available for XAI Octagon Floating Rate & Alternative Income Term Trust.
Read More: Diversification in Your Portfolio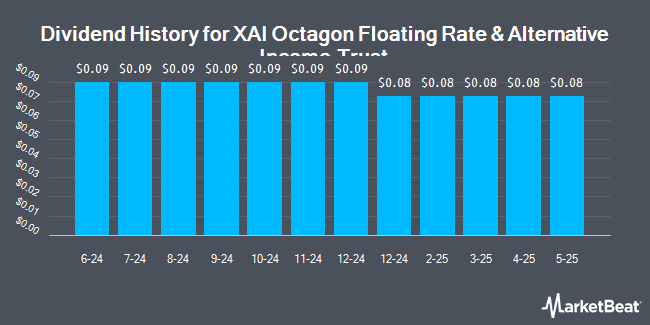 Receive News & Ratings for XAI OCTAGON FR/COM Daily - Enter your email address below to receive a concise daily summary of the latest news and analysts' ratings for XAI OCTAGON FR/COM and related companies with MarketBeat.com's FREE daily email newsletter.