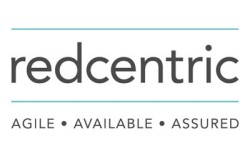 FinnCap reissued their corporate rating on shares of Redcentric (LON:RCN) in a research report released on Thursday.
Shares of LON RCN traded down GBX 2.90 ($0.04) during mid-day trading on Thursday, reaching GBX 64.10 ($0.84). 28,972 shares of the company traded hands, compared to its average volume of 316,042. Redcentric has a fifty-two week low of GBX 67.25 ($0.88) and a fifty-two week high of GBX 97.30 ($1.27).
The business also recently disclosed a dividend, which will be paid on Friday, December 21st. Stockholders of record on Thursday, November 29th will be issued a dividend of GBX 0.40 ($0.01) per share. This represents a dividend yield of 0.6%. The ex-dividend date of this dividend is Thursday, November 29th.
Redcentric Company Profile
Redcentric plc provides IT managed services in the United Kingdom. The company offers applications consulting services, including database readiness, database and data optimization, and risk and compliance management services; managed database and application services; and on-premise services, such as application acceleration, as well as building resilient data management and analytics infrastructure services.
Featured Article: How to interpret a stock's beta number

Receive News & Ratings for Redcentric Daily - Enter your email address below to receive a concise daily summary of the latest news and analysts' ratings for Redcentric and related companies with MarketBeat.com's FREE daily email newsletter.