Dougherty & Co initiated coverage on shares of Aquantia (NYSE:AQ) in a report published on Tuesday. The firm issued a buy rating and a $18.00 price target on the stock.
Other equities analysts have also issued research reports about the stock. Barclays dropped their target price on shares of Aquantia from $14.00 to $13.00 and set an overweight rating on the stock in a report on Friday, October 26th. BWS Financial restated a buy rating on shares of Aquantia in a report on Monday, October 15th. One analyst has rated the stock with a hold rating and eight have given a buy rating to the company. The company has a consensus rating of Buy and a consensus target price of $15.36.
Shares of NYSE:AQ opened at $9.87 on Tuesday. The firm has a market cap of $335.30 million and a PE ratio of -20.56. Aquantia has a 52 week low of $7.08 and a 52 week high of $18.49.
Aquantia (NYSE:AQ) last issued its quarterly earnings results on Thursday, October 25th. The company reported ($0.06) EPS for the quarter, missing analysts' consensus estimates of ($0.05) by ($0.01). The business had revenue of $32.90 million for the quarter, compared to analyst estimates of $32.80 million. Aquantia had a negative return on equity of 6.14% and a negative net margin of 4.45%. Research analysts forecast that Aquantia will post -0.18 EPS for the current year.
About Aquantia
Aquantia Corp., together with its subsidiaries, designs, develops, and markets advanced high-speed communication integrated circuits for Ethernet connectivity in the data center, enterprise infrastructure, and access markets worldwide. Its products include corporate and cloud data center products; enterprise infrastructure products; and access products, such as client connectivity and carrier access.
Featured Story: How does a reverse stock split work?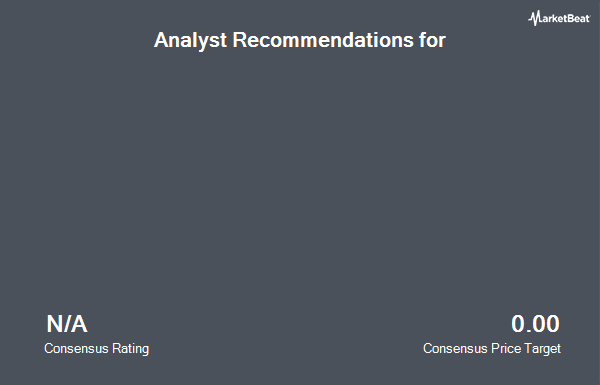 Receive News & Ratings for Aquantia Daily - Enter your email address below to receive a concise daily summary of the latest news and analysts' ratings for Aquantia and related companies with MarketBeat.com's FREE daily email newsletter.