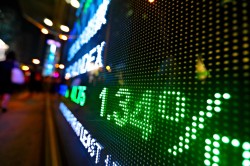 Itafos (CVE:IFOS) had its target price reduced by Raymond James from C$4.00 to C$3.25 in a research note issued to investors on Thursday. The firm currently has an "outperform" rating on the stock. Raymond James' price objective would suggest a potential upside of 170.83% from the company's current price.
Itafos stock opened at C$1.20 on Thursday. The company has a debt-to-equity ratio of 36.53, a quick ratio of 0.66 and a current ratio of 2.25. Itafos has a fifty-two week low of C$1.00 and a fifty-two week high of C$2.90.
Itafos Company Profile
Itafos, together with its subsidiaries, mines and explores for, produces, and sells phosphate fertilizers and related products. The company operates through Itafos Arraias; and Development and Exploration segments. It produces mono-ammonium phosphate, super phosphoric acid, phosphoric acid, single super phosphate, high-grade phosphate, and specialty products, as well as niobium.
Recommended Story: How is a Moving Average Calculated?
Receive News & Ratings for Itafos Daily - Enter your email address below to receive a concise daily summary of the latest news and analysts' ratings for Itafos and related companies with MarketBeat.com's FREE daily email newsletter.