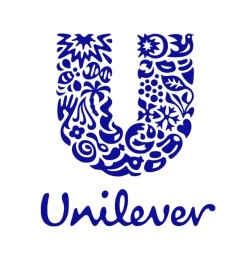 MML Investors Services LLC increased its stake in shares of Unilever N.V. (NYSE:UL) by 31.0% during the 3rd quarter, according to its most recent filing with the Securities and Exchange Commission (SEC). The institutional investor owned 27,275 shares of the company's stock after acquiring an additional 6,449 shares during the quarter. MML Investors Services LLC's holdings in Unilever were worth $1,499,000 at the end of the most recent quarter.
A number of other large investors also recently made changes to their positions in UL. Westbourne Investment Advisors Inc. acquired a new stake in Unilever during the 3rd quarter worth $110,000. Quad Cities Investment Group LLC acquired a new stake in Unilever during the 2nd quarter worth $116,000. Parallel Advisors LLC raised its stake in Unilever by 74.5% during the 2nd quarter. Parallel Advisors LLC now owns 2,125 shares of the company's stock worth $117,000 after acquiring an additional 907 shares in the last quarter. Stratos Wealth Partners LTD. acquired a new stake in Unilever during the 3rd quarter worth $127,000. Finally, NEXT Financial Group Inc acquired a new stake in Unilever during the 3rd quarter worth $130,000. Hedge funds and other institutional investors own 6.62% of the company's stock.
Shares of NYSE:UL opened at $54.34 on Friday. Unilever N.V. has a 12 month low of $50.74 and a 12 month high of $58.07. The firm has a market cap of $67.03 billion, a P/E ratio of 21.48, a P/E/G ratio of 3.51 and a beta of 0.77.
The business also recently declared a quarterly dividend, which will be paid on Wednesday, December 5th. Investors of record on Friday, November 2nd will be paid a dividend of $0.4487 per share. The ex-dividend date of this dividend is Thursday, November 1st. This represents a $1.79 annualized dividend and a yield of 3.30%. Unilever's dividend payout ratio is currently 69.96%.
TRADEMARK VIOLATION NOTICE: This story was reported by WKRB News and is the sole property of of WKRB News. If you are viewing this story on another publication, it was stolen and reposted in violation of U.S. & international copyright & trademark laws. The correct version of this story can be viewed at https://www.wkrb13.com/2018/11/25/unilever-n-v-ul-shares-bought-by-mml-investors-services-llc.html.
Unilever Company Profile
Unilever PLC operates in the fast-moving consumer goods industry worldwide. It operates through Personal Care, Home Care, Foods, and Refreshment segments. The Personal Care segment offers skin care and hair care products, deodorants, and oral care products. The Home Care segment provides home care products, including powders, liquids and capsules, soap bars, and various cleaning products.
Read More: What is systematic risk?

Receive News & Ratings for Unilever Daily - Enter your email address below to receive a concise daily summary of the latest news and analysts' ratings for Unilever and related companies with MarketBeat.com's FREE daily email newsletter.