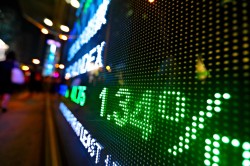 Edgewater Technology, Inc. (NYSE:ALYA) – Analysts at Desjardins issued their FY2019 earnings per share (EPS) estimates for shares of Edgewater Technology in a research note issued on Wednesday, November 21st. Desjardins analyst M. Yaghi expects that the company will post earnings per share of ($0.14) for the year. Desjardins currently has a "Buy" rating on the stock. Desjardins also issued estimates for Edgewater Technology's FY2020 earnings at $0.06 EPS and FY2021 earnings at $0.22 EPS.
Edgewater Technology stock opened at $3.91 on Monday.
Edgewater Technology (NYSE:ALYA) last posted its quarterly earnings results on Wednesday, November 14th. The company reported ($0.09) earnings per share for the quarter. The business had revenue of $25.34 million during the quarter.
Edgewater Technology Company Profile
Alithya Group Inc provides information technology and management consulting services. The company's services include strategic direction, such as strategic planning, strategic information technology planning, strategic alignment, organizational management, and program evaluation; and architecture that includes enterprise, business, information, applications, technology, security, and solutions architecture services.
Recommended Story: Compound Annual Growth Rate (CAGR)
Receive News & Ratings for Edgewater Technology Daily - Enter your email address below to receive a concise daily summary of the latest news and analysts' ratings for Edgewater Technology and related companies with MarketBeat.com's FREE daily email newsletter.