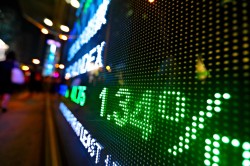 FTE Networks Inc (NYSEAMERICAN:FTNW) insider Fred Sacramone acquired 3,000 shares of the business's stock in a transaction that occurred on Friday, December 7th. The shares were purchased at an average cost of $3.90 per share, with a total value of $11,700.00. The acquisition was disclosed in a filing with the SEC, which is available through the SEC website.
NYSEAMERICAN FTNW traded down $0.23 during trading on Friday, hitting $3.92. 106,015 shares of the company's stock were exchanged, compared to its average volume of 40,695. FTE Networks Inc has a fifty-two week low of $3.25 and a fifty-two week high of $26.25.
FTE Networks (NYSEAMERICAN:FTNW) last issued its earnings results on Tuesday, November 20th. The company reported ($0.16) EPS for the quarter, topping the Thomson Reuters' consensus estimate of ($0.26) by $0.10. The business had revenue of $92.22 million for the quarter, compared to analyst estimates of $89.00 million.
Hedge funds and other institutional investors have recently modified their holdings of the business. BlackRock Inc. acquired a new position in shares of FTE Networks in the second quarter valued at approximately $127,000. Janney Montgomery Scott LLC acquired a new position in shares of FTE Networks in the second quarter valued at approximately $845,000. Finally, Vanguard Group Inc. increased its stake in shares of FTE Networks by 31.9% in the third quarter. Vanguard Group Inc. now owns 113,487 shares of the company's stock valued at $1,325,000 after buying an additional 27,425 shares during the period.
Separately, Zacks Investment Research raised FTE Networks from a "sell" rating to a "hold" rating in a research note on Tuesday, October 16th.
COPYRIGHT VIOLATION NOTICE: This article was originally posted by WKRB News and is the sole property of of WKRB News. If you are accessing this article on another site, it was illegally stolen and reposted in violation of United States & international trademark & copyright law. The legal version of this article can be viewed at https://www.wkrb13.com/2018/12/08/fte-networks-inc-ftnw-insider-fred-sacramone-acquires-3000-shares.html.
About FTE Networks
FTE Networks, Inc, together with its subsidiaries, offers technology-oriented solutions for smart platforms, network infrastructure, and buildings in the United States. The company operates through three segments: Infrastructure, Technology, and Staffing. It also provides telecommunications solutions, including design, engineering, installation, upgrade, repair, and maintenance of infrastructures, antennas, switching systems, and backhaul links, as well as fiber optic, copper, and coaxial cable networks used for video, data, and voice transmission.
Further Reading: How does the Federal Reserve determine interest rates?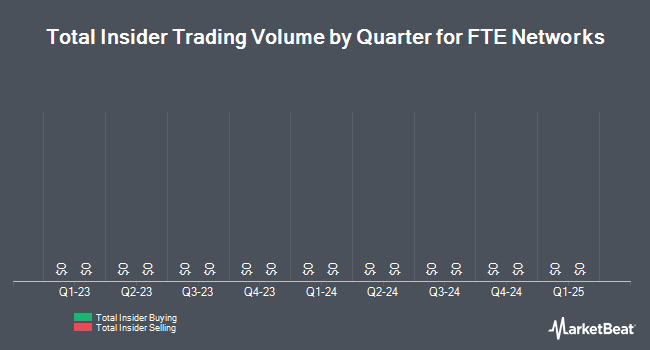 Receive News & Ratings for FTE Networks Daily - Enter your email address below to receive a concise daily summary of the latest news and analysts' ratings for FTE Networks and related companies with MarketBeat.com's FREE daily email newsletter.