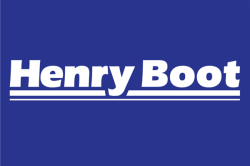 Henry Boot (LON:BOOT) had its price target cut by equities research analysts at Peel Hunt from GBX 325 ($4.25) to GBX 290 ($3.79) in a research note issued to investors on Monday. The firm currently has an "add" rating on the stock. Peel Hunt's target price points to a potential upside of 14.62% from the company's current price.
Separately, Numis Securities reaffirmed a "hold" rating on shares of Henry Boot in a research report on Tuesday, August 28th.
BOOT stock traded down GBX 2 ($0.03) during mid-day trading on Monday, reaching GBX 253 ($3.31). The company had a trading volume of 30,142 shares, compared to its average volume of 42,258. Henry Boot has a 52 week low of GBX 220.50 ($2.88) and a 52 week high of GBX 354 ($4.63).
In other Henry Boot news, insider Darren Littlewood acquired 7,794 shares of the business's stock in a transaction dated Friday, September 21st. The stock was bought at an average cost of GBX 292 ($3.82) per share, with a total value of £22,758.48 ($29,737.99). Also, insider John T. Sutcliffe sold 5,500 shares of the firm's stock in a transaction that occurred on Tuesday, December 4th. The shares were sold at an average price of GBX 262 ($3.42), for a total value of £14,410 ($18,829.22). Over the last ninety days, insiders bought 22,794 shares of company stock valued at $6,435,848.
About Henry Boot
Henry Boot PLC invests in, develops, and trades in properties in the United Kingdom. It operates through Property Investment and Development, Land Promotion, and Construction segments. The company develops commercial properties and family homes. It is also involved in acquiring, promoting, developing, and trading in land.
Further Reading: How Buying a Call Option Works
Receive News & Ratings for Henry Boot Daily - Enter your email address below to receive a concise daily summary of the latest news and analysts' ratings for Henry Boot and related companies with MarketBeat.com's FREE daily email newsletter.