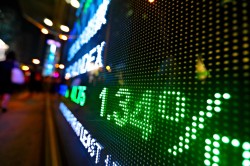 Cantor Fitzgerald restated their buy rating on shares of Nextgen Healthcare (NASDAQ:NXGN) in a research note released on Thursday morning. The firm currently has a $23.00 price target on the stock.
". We reiterate our Overweight rating on NXGN shares and maintain our price target of $23. We recently met with NXGN management team. We remain confident that some of the issues that came up with its F2Q19 results (reported in late October) were temporary in nature. As a reminder, F2Q19 bookings were about $36 million, representing growth of 39% y/y, which is impressive. However, as deal size increases, implementation timelines expand and short-term revenue is not hitting expectations. The company also experienced higher-than-expected customer attrition. After considering the elevated attrition during the quarter and the company's expectation that it will remain elevated for some time, we reduced our F20 revenue growth assumption to 5.7% from 7.0%."," Cantor Fitzgerald's analyst wrote.
A number of other research firms also recently weighed in on NXGN. Zacks Investment Research upgraded Nextgen Healthcare from a sell rating to a hold rating in a report on Wednesday, December 5th. TheStreet cut Nextgen Healthcare from a b- rating to a c+ rating in a research note on Wednesday, November 21st. Morgan Stanley upgraded Nextgen Healthcare from an underweight rating to an equal weight rating and raised their target price for the company from $12.00 to $16.00 in a research note on Thursday, November 1st. Finally, KeyCorp reduced their price target on shares of Nextgen Healthcare from $17.00 to $16.00 and set an underweight rating for the company in a research report on Wednesday, October 31st. One research analyst has rated the stock with a sell rating, two have given a hold rating and one has given a buy rating to the stock. Nextgen Healthcare presently has an average rating of Hold and an average price target of $18.33.
Shares of
NXGN
opened at $16.93 on Thursday. Nextgen Healthcare has a 12-month low of $12.24 and a 12-month high of $23.73. The company has a quick ratio of 1.33, a current ratio of 1.33 and a debt-to-equity ratio of 0.12. The stock has a market capitalization of $1.09 billion, a price-to-earnings ratio of 29.70, a PEG ratio of 3.36 and a beta of 0.97.
Nextgen Healthcare (NASDAQ:NXGN) last issued its earnings results on Tuesday, October 30th. The company reported $0.24 earnings per share (EPS) for the quarter, topping analysts' consensus estimates of $0.19 by $0.05. Nextgen Healthcare had a return on equity of 10.23% and a net margin of 1.17%. The business had revenue of $130.30 million during the quarter, compared to analysts' expectations of $134.55 million. During the same quarter in the prior year, the firm earned $0.22 EPS. The business's revenue for the quarter was down 1.7% compared to the same quarter last year. As a group, research analysts forecast that Nextgen Healthcare will post 0.57 earnings per share for the current fiscal year.
Institutional investors have recently made changes to their positions in the company. Bank of Montreal Can purchased a new stake in Nextgen Healthcare in the 3rd quarter worth approximately $165,000. BlueMountain Capital Management LLC purchased a new stake in shares of Nextgen Healthcare in the third quarter worth $205,000. Quantbot Technologies LP purchased a new stake in shares of Nextgen Healthcare in the third quarter worth $207,000. Hanson & Doremus Investment Management purchased a new stake in shares of Nextgen Healthcare in the 3rd quarter valued at about $208,000. Finally, Piedmont Investment Advisors Inc. purchased a new stake in shares of Nextgen Healthcare in the 3rd quarter valued at about $222,000. 68.75% of the stock is currently owned by hedge funds and other institutional investors.
About Nextgen Healthcare
NextGen Healthcare, Inc provides software, services, and analytics solutions to medical and dental group practices in the United States. The company's principal products include NextGen Enterprise EHR, which stores and maintains clinical patient information; and a workflow module, prescription management, automatic document and letter generation, patient education, referral tracking, interfaces to billing and lab systems, physician alerts and reminders, and reporting and data analysis tools.
Featured Story: Why is Cost of Capital Important?
Receive News & Ratings for Nextgen Healthcare Daily - Enter your email address below to receive a concise daily summary of the latest news and analysts' ratings for Nextgen Healthcare and related companies with MarketBeat.com's FREE daily email newsletter.