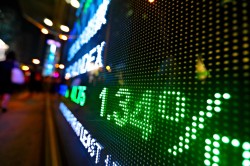 ValuEngine upgraded shares of SEKISUI HOUSE L/S (OTCMKTS:SKHSY) from a strong sell rating to a sell rating in a report issued on Thursday.
Shares of SKHSY opened at $14.74 on Thursday. SEKISUI HOUSE L/S has a 1-year low of $14.17 and a 1-year high of $20.07. The firm has a market capitalization of $10.18 billion, a P/E ratio of 8.28 and a beta of 0.31. The company has a debt-to-equity ratio of 0.37, a current ratio of 2.35 and a quick ratio of 0.60.
SEKISUI HOUSE L/S (OTCMKTS:SKHSY) last announced its quarterly earnings results on Thursday, September 6th. The construction company reported $0.47 earnings per share for the quarter. SEKISUI HOUSE L/S had a net margin of 6.03% and a return on equity of 11.36%. The firm had revenue of $4.92 billion during the quarter.
SEKISUI HOUSE L/S Company Profile
Sekisui House, Ltd. builds houses in Japan and internationally. It builds detached homes, medium- and high-rise buildings, and urban development projects. The company was founded in 1960 and is headquartered in Osaka, Japan.
See Also: Why investors pay attention to retained earnings
To view ValuEngine's full report, visit ValuEngine's official website.
Receive News & Ratings for SEKISUI HOUSE L/S Daily - Enter your email address below to receive a concise daily summary of the latest news and analysts' ratings for SEKISUI HOUSE L/S and related companies with MarketBeat.com's FREE daily email newsletter.