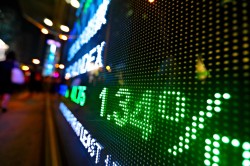 Biosig Technologies, Inc. (NASDAQ:BSGM) CEO Kenneth L. Londoner bought 8,500 shares of the firm's stock in a transaction that occurred on Thursday, January 10th. The shares were purchased at an average cost of $4.38 per share, with a total value of $37,230.00. The acquisition was disclosed in a filing with the SEC, which is available through the SEC website.
BSGM stock traded down $0.03 during trading hours on Friday, hitting $4.20. 679 shares of the stock traded hands, compared to its average volume of 56,038. Biosig Technologies, Inc. has a one year low of $3.21 and a one year high of $7.88.
Several research analysts recently weighed in on the company. Roth Capital reaffirmed a "buy" rating on shares of Biosig Technologies in a research note on Thursday, December 6th. Zacks Investment Research raised Biosig Technologies from a "sell" rating to a "hold" rating in a research note on Wednesday, December 5th.
TRADEMARK VIOLATION NOTICE: This report was first posted by WKRB News and is owned by of WKRB News. If you are reading this report on another site, it was stolen and republished in violation of US & international trademark & copyright law. The original version of this report can be accessed at https://www.wkrb13.com/2019/01/11/insider-buying-biosig-technologies-inc-bsgm-ceo-purchases-8500-shares-of-stock.html.
Biosig Technologies Company Profile
BioSig Technologies, Inc, a development stage medical device company, engages in developing a proprietary biomedical signal processing technology platform to extract information from physiologic signals. Its product is PURE (Precise Uninterrupted Real-time evaluation of Electrograms) EP System, a surface electrocardiogram and intracardiac multichannel recording and analysis system that acquires, processes, and displays electrocardiogram and electrograms required during electrophysiology studies and catheter ablation procedures.
Recommended Story: The risks of owning bonds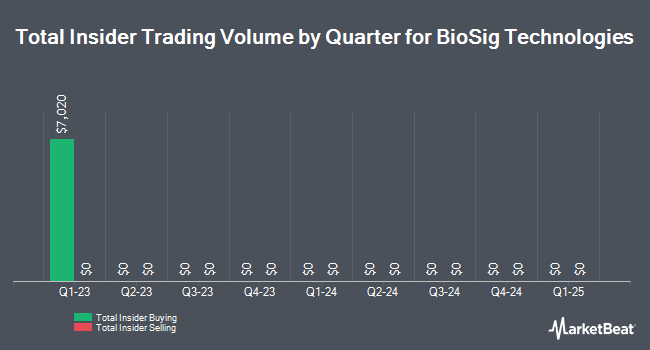 Receive News & Ratings for Biosig Technologies Daily - Enter your email address below to receive a concise daily summary of the latest news and analysts' ratings for Biosig Technologies and related companies with MarketBeat.com's FREE daily email newsletter.