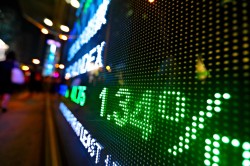 K92 Mining (CVE:KNT) had its price target raised by analysts at Pi Financial from C$2.20 to C$2.25 in a report released on Monday. Pi Financial's price target would indicate a potential upside of 44.23% from the company's current price.
CVE KNT traded up C$0.04 during trading hours on Monday, hitting C$1.56. 307,194 shares of the company's stock were exchanged, compared to its average volume of 495,253. The company has a market capitalization of $275.34 million and a PE ratio of 91.76. The company has a current ratio of 0.82, a quick ratio of 0.52 and a debt-to-equity ratio of 17.95. K92 Mining has a 12-month low of C$0.57 and a 12-month high of C$1.57.
About K92 Mining
K92 Mining Inc engages in the exploration, development, and mining of mineral deposits in Papua New Guinea. The company produces gold, copper, and silver concentrates. Its principal property is the Kainantu gold mine that includes the Irumafimpa and Kora deposits covering an area of approximately 410 square kilometers located in the Eastern Highlands province.
Featured Article: Buyback For Investors Defined
Receive News & Ratings for K92 Mining Daily - Enter your email address below to receive a concise daily summary of the latest news and analysts' ratings for K92 Mining and related companies with MarketBeat.com's FREE daily email newsletter.