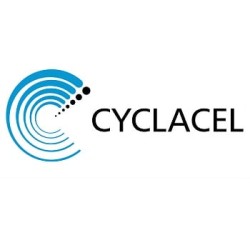 Cyclacel Pharmaceuticals Inc (NASDAQ:CYCC) saw a significant drop in short interest during the month of March. As of March 29th, there was short interest totalling 223,498 shares, a drop of 56.4% from the March 15th total of 512,377 shares. Based on an average daily volume of 1,931,136 shares, the days-to-cover ratio is presently 0.1 days. Currently, 1.8% of the shares of the company are sold short.
Several equities research analysts have recently issued reports on the company. Zacks Investment Research downgraded Cyclacel Pharmaceuticals from a "hold" rating to a "sell" rating in a research report on Wednesday, April 3rd. ValuEngine downgraded Cyclacel Pharmaceuticals from a "buy" rating to a "hold" rating in a research report on Friday, January 4th. One research analyst has rated the stock with a sell rating, one has given a hold rating and three have given a buy rating to the company. The company has a consensus rating of "Hold" and an average target price of $5.63.
Shares of NASDAQ:CYCC opened at $0.74 on Tuesday. The stock has a market capitalization of $12.52 million, a PE ratio of -1.19 and a beta of 3.51. Cyclacel Pharmaceuticals has a 52-week low of $0.51 and a 52-week high of $1.87.
Cyclacel Pharmaceuticals (NASDAQ:CYCC) last issued its quarterly earnings results on Wednesday, March 27th. The biotechnology company reported ($0.17) earnings per share (EPS) for the quarter, meeting the Thomson Reuters' consensus estimate of ($0.17). The business had revenue of $0.15 million during the quarter. Sell-side analysts predict that Cyclacel Pharmaceuticals will post -0.77 EPS for the current year.
WARNING: This news story was first posted by WKRB News and is owned by of WKRB News. If you are accessing this news story on another publication, it was illegally copied and reposted in violation of US and international trademark & copyright legislation. The correct version of this news story can be accessed at https://www.wkrb13.com/2019/04/16/cyclacel-pharmaceuticals-inc-cycc-sees-large-decline-in-short-interest.html.
About Cyclacel Pharmaceuticals
Cyclacel Pharmaceuticals, Inc, a biopharmaceutical company, develops medicines for the treatment of cancer and other proliferative diseases. The company's oncology development programs include sapacitabine, a novel orally-available nucleoside analog that is in Phase III clinical trial for the front-line treatment of acute myeloid leukemia; and Phase II clinical trial for the treatment of myelodysplastic syndromes.
Recommended Story: Why is total return important?
Receive News & Ratings for Cyclacel Pharmaceuticals Daily - Enter your email address below to receive a concise daily summary of the latest news and analysts' ratings for Cyclacel Pharmaceuticals and related companies with MarketBeat.com's FREE daily email newsletter.