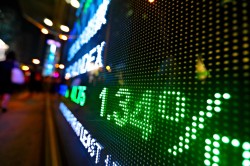 Urban One (NASDAQ:UONE) released its earnings results on Thursday. The company reported ($0.15) EPS for the quarter, MarketWatch Earnings reports. Urban One had a net margin of 35.83% and a return on equity of 179.59%. The business had revenue of $98.45 million during the quarter.
Urban One stock traded down $0.02 during midday trading on Friday, reaching $1.87. The company's stock had a trading volume of 3,254 shares, compared to its average volume of 1,561. Urban One has a fifty-two week low of $1.75 and a fifty-two week high of $4.85. The company has a debt-to-equity ratio of 4.89, a quick ratio of 1.56 and a current ratio of 1.56. The company has a market cap of $85.80 million, a P/E ratio of 0.53 and a beta of -0.18.
COPYRIGHT VIOLATION NOTICE: This story was originally posted by WKRB News and is owned by of WKRB News. If you are accessing this story on another site, it was stolen and republished in violation of U.S. & international copyright legislation. The legal version of this story can be read at https://www.wkrb13.com/2019/05/11/urban-one-uone-announces-earnings-results.html.
About Urban One
Urban One, Inc, together with its subsidiaries, operates as an urban-oriented multi-media company in the United States. The company operates through four segments: Radio Broadcasting, Reach Media, Digital, and Cable Television. The Radio Broadcasting segment includes radio broadcasting operations that primarily target African-American and urban listeners.
Further Reading: What is the NASDAQ?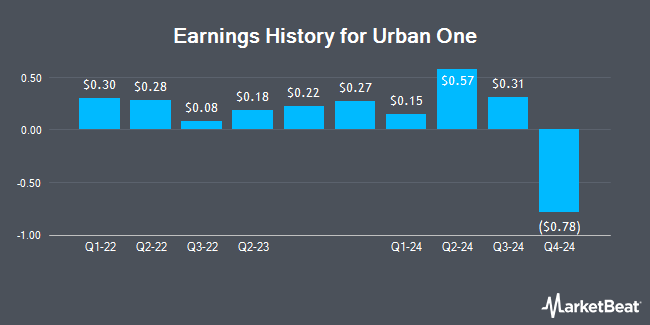 Receive News & Ratings for Urban One Daily - Enter your email address below to receive a concise daily summary of the latest news and analysts' ratings for Urban One and related companies with MarketBeat.com's FREE daily email newsletter.