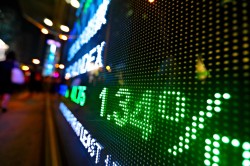 Analysts expect that HyreCar Inc (NASDAQ:HYRE) will post $4.02 million in sales for the current quarter, according to Zacks Investment Research. Two analysts have provided estimates for HyreCar's earnings. The lowest sales estimate is $3.98 million and the highest is $4.05 million. HyreCar reported sales of $2.27 million during the same quarter last year, which would suggest a positive year over year growth rate of 77.1%. The business is expected to announce its next earnings report on Monday, August 12th.
According to Zacks, analysts expect that HyreCar will report full-year sales of $19.02 million for the current financial year, with estimates ranging from $18.40 million to $19.63 million. For the next financial year, analysts expect that the company will post sales of $30.90 million, with estimates ranging from $29.18 million to $32.61 million. Zacks Investment Research's sales averages are a mean average based on a survey of analysts that that provide coverage for HyreCar.
HyreCar (NASDAQ:HYRE) last posted its earnings results on Thursday, May 9th. The company reported ($0.14) earnings per share for the quarter, topping the Zacks' consensus estimate of ($0.17) by $0.03. The company had revenue of $3.51 million during the quarter, compared to analyst estimates of $3.50 million. HyreCar had a negative net margin of 96.10% and a negative return on equity of 160.82%.
A number of equities analysts recently issued reports on HYRE shares. Northland Securities reissued a "buy" rating and issued a $8.00 price target on shares of HyreCar in a research note on Tuesday, May 21st.
Zacks Investment Research
raised shares of HyreCar from a "sell" rating to a "hold" rating in a research note on Thursday, February 28th.
HyreCar stock opened at $4.52 on Friday. The stock has a market cap of $55.60 million and a PE ratio of -3.45. HyreCar has a 1-year low of $1.54 and a 1-year high of $8.03.
In related news, CFO Robert Scott Brogi purchased 22,365 shares of the firm's stock in a transaction that occurred on Wednesday, May 29th. The stock was bought at an average cost of $4.00 per share, with a total value of $89,460.00. The transaction was disclosed in a filing with the Securities & Exchange Commission, which is available through this link. 20.51% of the stock is owned by corporate insiders.
Hedge funds have recently added to or reduced their stakes in the stock. Morgan Stanley increased its stake in HyreCar by 12,714.6% during the 1st quarter. Morgan Stanley now owns 12,302 shares of the company's stock worth $62,000 after acquiring an additional 12,206 shares during the period. EAM Global Investors LLC acquired a new stake in shares of HyreCar in the 1st quarter valued at $910,000. BlackRock Inc. boosted its holdings in shares of HyreCar by 37.8% in the 1st quarter. BlackRock Inc. now owns 7,286 shares of the company's stock valued at $37,000 after purchasing an additional 1,999 shares in the last quarter. Alambic Investment Management L.P. acquired a new stake in shares of HyreCar in the 1st quarter valued at $82,000. Finally, Spark Investment Management LLC acquired a new stake in shares of HyreCar in the 1st quarter valued at $170,000. 22.09% of the stock is owned by institutional investors.
HyreCar Company Profile
HyreCar Inc operates a Web-based car-sharing marketplace in the United States. Its marketplace allows car owners to rent their idle cars to ride-sharing service drivers, such as Uber and Lyft drivers. The company has a strategic partnership with DriveItAway and the PassTime to deliver dealer-focused vehicle tracking and inventory management solution.
Featured Story: Do Tariffs Work?

Get a free copy of the Zacks research report on HyreCar (HYRE)
For more information about research offerings from Zacks Investment Research, visit Zacks.com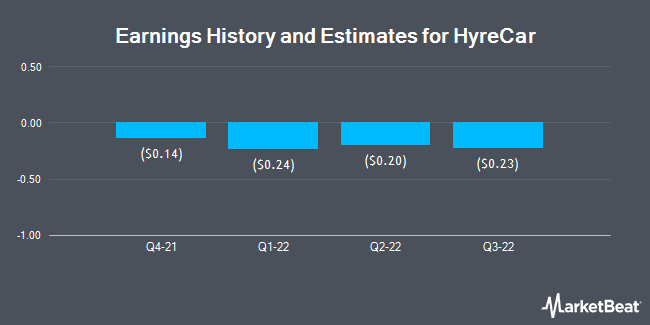 Receive News & Ratings for HyreCar Daily - Enter your email address below to receive a concise daily summary of the latest news and analysts' ratings for HyreCar and related companies with MarketBeat.com's FREE daily email newsletter.