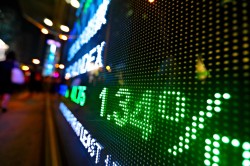 Auryn Resources Inc (TSE:AUG) – Research analysts at Beacon Securities issued their FY2021 EPS estimates for shares of Auryn Resources in a research note issued on Friday, June 14th. Beacon Securities analyst M. Curran expects that the company will post earnings of ($0.11) per share for the year.
Auryn Resources (TSE:AUG) last released its quarterly earnings data on Tuesday, March 26th. The company reported C($0.03) earnings per share for the quarter.
A number of other research firms have also weighed in on AUG. Pi Financial dropped their price target on shares of Auryn Resources from C$2.15 to C$2.10 in a research report on Monday, March 25th. Roth Capital reissued a "buy" rating on shares of Auryn Resources in a research report on Wednesday, February 20th.
AUG opened at C$2.10 on Monday. Auryn Resources has a fifty-two week low of C$1.14 and a fifty-two week high of C$2.45. The stock has a market cap of $198.47 million and a P/E ratio of -11.60.
In other news, Director Ivan Bebek purchased 200,000 shares of the company's stock in a transaction that occurred on Tuesday, April 9th. The shares were bought at an average cost of C$1.96 per share, with a total value of C$392,000.00. Following the completion of the transaction, the director now directly owns 655,000 shares of the company's stock, valued at C$1,283,800.
Auryn Resources Company Profile
Auryn Resources Inc, a junior mining exploration company, engages in the acquisition, exploration, and development of mineral resource properties. Its principal mineral properties are the Committee Bay gold project located in Nunavut, Canada and the Homestake Ridge project located within the Iskut-Stewart-Kitsault belt, in northwestern British Columbia.
Featured Story: Do investors pay a separate front-end load every time they buy additional shares?
Receive News & Ratings for Auryn Resources Daily - Enter your email address below to receive a concise daily summary of the latest news and analysts' ratings for Auryn Resources and related companies with MarketBeat.com's FREE daily email newsletter.