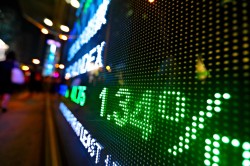 Raymond James reissued their buy rating on shares of Surge Energy (OTCMKTS:ZPTAF) in a research report report published on Thursday, TipRanks reports.
Shares of ZPTAF stock opened at $0.99 on Thursday. Surge Energy has a 12 month low of $0.83 and a 12 month high of $2.11. The firm's 50 day simple moving average is $0.94.
About Surge Energy
Surge Energy Inc engages in the exploration, development, and production of oil and gas in western Canada. It holds interest in the Greater Sawn Lake assets located in Northern Alberta; Nipisi property located to the north of the town of Slave Lake in northwestern Alberta; and Valhalla/Wembley property located to the northwest of Grand Prairie in northwestern Alberta.
Featured Story: Certificate of Deposit (CD)
Receive News & Ratings for Surge Energy Daily - Enter your email address below to receive a concise daily summary of the latest news and analysts' ratings for Surge Energy and related companies with MarketBeat.com's FREE daily email newsletter.