Career Education (NASDAQ:CECO) updated its FY 2019 earnings guidance on Wednesday. The company provided earnings per share guidance of $1.20-1.24 for the period, compared to the Thomson Reuters consensus earnings per share estimate of $1.15. The company issued revenue guidance of $604.54784-610.3608 million, compared to the consensus revenue estimate of $602.9 million.Career Education also updated its FY19 guidance to $1.20-1.24 EPS.
Several equities research analysts have recently commented on the stock. Barrington Research reaffirmed an outperform rating and issued a $26.00 target price (up from $24.00) on shares of Career Education in a research report on Thursday. BidaskClub cut shares of Career Education from a hold rating to a sell rating in a research report on Friday, June 21st. TheStreet cut shares of Career Education from a b rating to a c+ rating in a research report on Thursday. Sidoti set a $24.00 target price on shares of Career Education and gave the stock a buy rating in a research report on Friday, June 7th. Finally, Zacks Investment Research cut shares of Career Education from a buy rating to a hold rating in a research report on Tuesday, July 30th. One investment analyst has rated the stock with a sell rating, one has issued a hold rating and three have issued a buy rating to the company's stock. Career Education currently has a consensus rating of Hold and an average price target of $24.00.
Shares of Career Education stock traded up $0.75 during trading on Friday, hitting $21.89. The company's stock had a trading volume of 951,129 shares, compared to its average volume of 345,869. The company has a debt-to-equity ratio of 0.12, a current ratio of 3.05 and a quick ratio of 3.04. The business's fifty day moving average price is $19.34. The firm has a market capitalization of $1.29 billion, a P/E ratio of 20.85, a PEG ratio of 1.07 and a beta of 1.56. Career Education has a 52 week low of $11.01 and a 52 week high of $22.26.
Career Education (NASDAQ:CECO) last issued its quarterly earnings results on Wednesday, August 7th. The company reported $0.39 earnings per share (EPS) for the quarter, topping the Thomson Reuters' consensus estimate of $0.29 by $0.10. The company had revenue of $156.44 million during the quarter, compared to analyst estimates of $148.10 million. Career Education had a net margin of 8.78% and a return on equity of 25.82%. Career Education's quarterly revenue was up 10.1% compared to the same quarter last year. During the same period last year, the business earned $0.23 EPS. As a group, equities research analysts anticipate that Career Education will post 1.22 EPS for the current fiscal year.
In related news, SVP John Robert Kline sold 4,789 shares of the stock in a transaction dated Tuesday, July 23rd. The shares were sold at an average price of $19.63, for a total value of $94,008.07. Following the completion of the transaction, the senior vice president now directly owns 170,999 shares in the company, valued at approximately $3,356,710.37. The sale was disclosed in a document filed with the SEC, which can be accessed through this hyperlink. 5.58% of the stock is owned by company insiders.
Career Education Company Profile
Career Education Corporation operates colleges, institutions, and universities that provide education to student population in various career-oriented disciplines through online, campus based, and blended learning programs in the United States. The company operates through three segments: Colorado Technical University (CTU), American InterContinental University (AIU), and All Other Campuses.
Recommended Story: Why is the conference call important?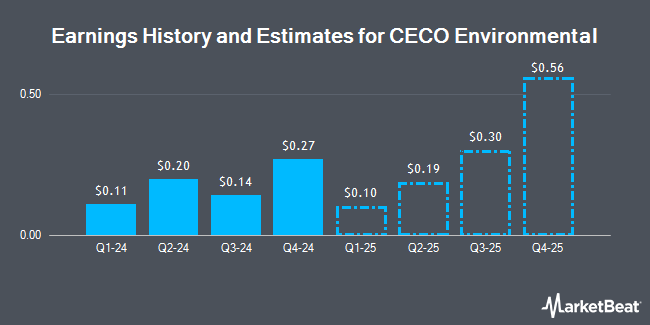 Receive News & Ratings for Career Education Daily - Enter your email address below to receive a concise daily summary of the latest news and analysts' ratings for Career Education and related companies with MarketBeat.com's FREE daily email newsletter.