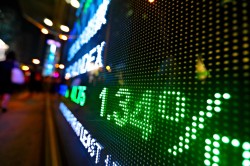 Equities research analysts at Evercore ISI began coverage on shares of pdvWireless (NASDAQ:ATEX) in a research note issued to investors on Friday, Marketbeat Ratings reports. The firm set an "outperform" rating and a $61.00 price target on the stock. Evercore ISI's price target points to a potential upside of 41.04% from the stock's current price.
The analysts wrote, "We look at two different approaches for valuing ATEX. First, we look at the shares' value on a straightforward $/MHz-Pop basis. Using this method, we estimate shares are trading at ~$0.47/MHz- Pop, net of upcoming retuning costs. Using a $0.88 value (weighted average of recent low-band auction and private market transactions), we reach a $79/share valuation for ATEX based on its spectrum holdings. We also consider what a fair valuation for ATEX could be on a P/FCF or EV/EBITDA basis five years out, once the company's spectrum deployment is largely complete. For this analysis, we use typical metrics for tower companies, given that the models are broadly similar, and then discount the implied valuation back to YE20, reaching a $85 blended value.""
Shares of NASDAQ ATEX traded down $1.79 during mid-day trading on Friday, hitting $43.25. The stock had a trading volume of 93,802 shares, compared to its average volume of 185,062. pdvWireless has a twelve month low of $25.95 and a twelve month high of $51.33.
pdvWireless (NASDAQ:ATEX) last released its earnings results on Monday, May 20th. The company reported ($0.65) earnings per share (EPS) for the quarter, missing the consensus estimate of ($0.63) by ($0.02). pdvWireless had a negative net margin of 646.34% and a negative return on equity of 17.68%. The firm had revenue of $1.30 million during the quarter, compared to analyst estimates of $1.15 million. On average, analysts expect that pdvWireless will post -2.43 earnings per share for the current fiscal year.
In other news, major shareholder Owl Creek Asset Management, L. bought 401,830 shares of the business's stock in a transaction that occurred on Wednesday, July 17th. The shares were purchased at an average cost of $44.99 per share, with a total value of $18,078,331.70. The transaction was disclosed in a filing with the SEC, which is available through the SEC website. Over the last three months, insiders purchased 1,128,329 shares of company stock worth $50,510,985. 6.74% of the stock is owned by insiders.
pdvWireless Company Profile
pdvWireless, Inc, a wireless communication company, provides network and mobile communication solutions to infrastructure and enterprise customers primarily in the United States. It offers pdvConnect service, the company's proprietary cloud-based mobile resource management solution; TeamConnect service, which combines pdvConnect with push-to-talk mobile communication services involving digital network architecture and mobile devices; and Diga-talk, a mobile communication that provides nationwide two-way digital communication services.
Recommended Story: How is a price target determined?
Receive News & Ratings for pdvWireless Daily - Enter your email address below to receive a concise daily summary of the latest news and analysts' ratings for pdvWireless and related companies with MarketBeat.com's FREE daily email newsletter.