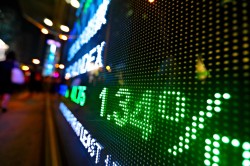 Legend Co. Limited (ASX:LGD) declared a interim dividend on Tuesday, August 13th, MarketIndexAU reports. Investors of record on Friday, August 30th will be given a dividend of 0.07 per share on Friday, August 30th. This represents a yield of 19.18%. The ex-dividend date of this dividend is Tuesday, August 20th. This is a positive change from Legend's previous interim dividend of $0.009.
LGD remained flat at $A$0.37 ($0.26) during trading on Tuesday. 340,950 shares of the company traded hands. The company has a debt-to-equity ratio of 36.76, a quick ratio of 0.88 and a current ratio of 2.01. The firm has a market capitalization of $79.10 million and a P/E ratio of 10.74. The stock has a 50-day simple moving average of A$0.37. Legend has a 52 week low of A$0.26 ($0.18) and a 52 week high of A$0.39 ($0.27).
About Legend
Legend Corporation Limited provides engineering solutions in Australia and New Zealand. The company operates through three segments: Electrical, Power and Infrastructure; Innovative Electrical Solutions; and Gas and Plumbing Supplies. The Electrical, Power and Infrastructure segment distributes various house branded electrical and connectivity products and tools, cable assemblies, and data and computer room products to the electrical wholesale, or power and infrastructure industries.
Recommended Story: Why investors pay attention to retained earnings
Receive News & Ratings for Legend Daily - Enter your email address below to receive a concise daily summary of the latest news and analysts' ratings for Legend and related companies with MarketBeat.com's FREE daily email newsletter.