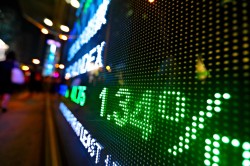 Equities research analysts expect Amcor plc (NASDAQ:AMCR) to announce $1.03 billion in sales for the current quarter, Zacks Investment Research reports. Two analysts have issued estimates for Amcor's earnings, with the highest sales estimate coming in at $1.04 billion and the lowest estimate coming in at $1.02 billion. Amcor also reported sales of $1.03 billion during the same quarter last year. The company is scheduled to announce its next earnings results after the market closes on Tuesday, August 20th.
According to Zacks, analysts expect that Amcor will report full year sales of $4.06 billion for the current financial year, with estimates ranging from $4.05 billion to $4.07 billion. For the next fiscal year, analysts anticipate that the business will report sales of $0.00. Zacks' sales calculations are an average based on a survey of research analysts that that provide coverage for Amcor.
AMCR has been the subject of a number of recent analyst reports. Goldman Sachs Group initiated coverage on Amcor in a research report on Wednesday, June 12th. They issued a "sell" rating for the company. Citigroup assumed coverage on Amcor in a report on Thursday, June 20th. They set a "buy" rating and a $13.00 price objective on the stock.
A number of hedge funds have recently made changes to their positions in AMCR. Private Trust Co. NA bought a new stake in Amcor during the 2nd quarter valued at $264,000. Investors Research Corp purchased a new stake in Amcor in the second quarter worth about $290,000. Cardinal Capital Management purchased a new stake in Amcor in the second quarter worth about $143,000. Rowland & Co. Investment Counsel ADV purchased a new stake in Amcor in the second quarter worth about $235,000. Finally, Crossmark Global Holdings Inc. purchased a new stake in Amcor in the second quarter worth about $202,000.
Shares of NASDAQ:AMCR traded down $0.25 during midday trading on Thursday, reaching $9.70. The company had a trading volume of 3,444,679 shares, compared to its average volume of 6,705,929. Amcor has a 1-year low of $9.69 and a 1-year high of $11.77. The company has a fifty day simple moving average of $10.94.
Amcor Company Profile
Amcor plc develops, manufactures, and sells various packaging products for food, beverage, pharmaceutical, medical, home and personal care, and other products worldwide. It provides flexible packaging products, specialty cartons, plastic bottles and jars, and capsules and closures. The company is based in Bristol, the United Kingdom.
See Also: What are the components of an earnings report?

Get a free copy of the Zacks research report on Amcor (AMCR)
For more information about research offerings from Zacks Investment Research, visit Zacks.com
Receive News & Ratings for Amcor Daily - Enter your email address below to receive a concise daily summary of the latest news and analysts' ratings for Amcor and related companies with MarketBeat.com's FREE daily email newsletter.