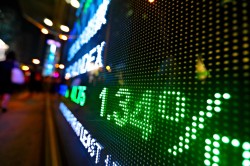 Borr Drilling (NASDAQ:BORR) issued its earnings results on Thursday. The company reported ($0.98) earnings per share for the quarter, missing the Zacks' consensus estimate of ($0.26) by ($0.72), Fidelity Earnings reports. The company had revenue of $86.60 million for the quarter.
BORR stock traded up $0.48 during midday trading on Friday, reaching $5.60. The company had a trading volume of 15,764 shares, compared to its average volume of 29,084. Borr Drilling has a 1 year low of $4.75 and a 1 year high of $23.35.
Separately, Citigroup initiated coverage on shares of Borr Drilling in a report on Monday. They set a "neutral" rating and a $6.00 target price for the company.
Borr Drilling Company Profile
Borr Drilling Limited operates as an offshore drilling contractor to the oil and gas industry worldwide. As of December 31, 2018, the company operated a fleet of 27 jack-up drilling rigs. It provides drilling services to the oil and gas exploration and production industry. The company was formerly known as Magni Drilling Limited.
Further Reading: Understanding debt-to-equity ratio in fundamental analysis
Receive News & Ratings for Borr Drilling Daily - Enter your email address below to receive a concise daily summary of the latest news and analysts' ratings for Borr Drilling and related companies with MarketBeat.com's FREE daily email newsletter.