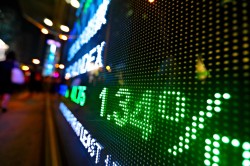 Sun BioPharma (NASDAQ:SNBP) major shareholder Ryan Randall Gilbertson sold 343,411 shares of the stock in a transaction on Friday, August 16th. The shares were sold at an average price of $3.00, for a total transaction of $1,030,233.00. Following the completion of the transaction, the insider now owns 212,127 shares of the company's stock, valued at approximately $636,381. The sale was disclosed in a filing with the SEC, which is accessible through this link. Major shareholders that own 10% or more of a company's stock are required to disclose their transactions with the SEC.
Shares of SNBP stock remained flat at $$5.25 during mid-day trading on Friday.
Sun BioPharma Company Profile
Sun BioPharma, Inc, a clinical-stage biopharmaceutical company, engages in developing therapeutics treatment for unmet medical needs. The company focuses on diseases of the pancreas, including pancreatitis and pancreatic cancer. Its lead product candidate is SBP-101, which is in Phase 1a/1b clinical trial for the treatment of patients with pancreatic cancer.
Further Reading: Technical Analysis of Stocks, How Can It Help
Receive News & Ratings for Sun BioPharma Daily - Enter your email address below to receive a concise daily summary of the latest news and analysts' ratings for Sun BioPharma and related companies with MarketBeat.com's FREE daily email newsletter.