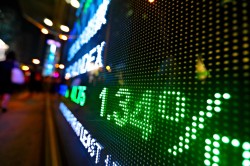 Legacy Reserves Inc. (OTCMKTS:LGCYQ) major shareholder Baines Creek Capital, Llc acquired 601,000 shares of the business's stock in a transaction dated Wednesday, March 20th. The stock was acquired at an average price of $0.52 per share, for a total transaction of $312,520.00. The acquisition was disclosed in a legal filing with the SEC, which is available through the SEC website. Large shareholders that own 10% or more of a company's shares are required to disclose their sales and purchases with the SEC.
OTCMKTS:LGCYQ opened at $0.01 on Friday. Legacy Reserves Inc. has a 1-year low of $0.01 and a 1-year high of $5.85.
About Legacy Reserves
Legacy Reserves Inc, an independent energy company, engages in the acquisition, development, and production of oil and natural gas properties in the United States. It focuses on the horizontal development of unconventional plays in the Permian Basin and the management of shallow-decline oil and natural gas wells in the regions of Permian Basin, East Texas, Rocky Mountain, and Mid-Continent.
Featured Story: Understanding Market Liquidity
Receive News & Ratings for Legacy Reserves Daily - Enter your email address below to receive a concise daily summary of the latest news and analysts' ratings for Legacy Reserves and related companies with MarketBeat.com's FREE daily email newsletter.