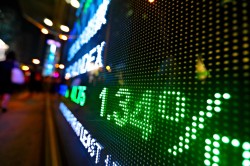 Emx Royalty Corp (NYSEAMERICAN:EMX) was the target of a significant decline in short interest in August. As of August 31st, there was short interest totalling 18,700 shares, a decline of 35.1% from the July 31st total of 28,800 shares. Based on an average daily trading volume, of 99,600 shares, the days-to-cover ratio is presently 0.2 days. Currently, 0.0% of the company's shares are short sold.
A number of institutional investors have recently added to or reduced their stakes in EMX. Deutsche Bank AG raised its stake in shares of Emx Royalty by 20.3% during the fourth quarter. Deutsche Bank AG now owns 92,560 shares of the company's stock valued at $104,000 after purchasing an additional 15,616 shares in the last quarter. Creative Planning bought a new position in Emx Royalty during the 1st quarter worth approximately $26,000. U S Global Investors Inc. boosted its stake in Emx Royalty by 9.1% during the 1st quarter. U S Global Investors Inc. now owns 1,100,000 shares of the company's stock worth $1,310,000 after acquiring an additional 91,500 shares during the last quarter. Finally, Sprott Inc. grew its holdings in Emx Royalty by 8.2% during the second quarter. Sprott Inc. now owns 5,454,902 shares of the company's stock valued at $6,656,000 after purchasing an additional 413,100 shares during the period.
NYSEAMERICAN EMX traded up $0.02 during mid-day trading on Wednesday, reaching $1.39. 53,677 shares of the stock were exchanged, compared to its average volume of 83,954. Emx Royalty has a 1-year low of $1.04 and a 1-year high of $1.54.
Separately, TheStreet raised shares of Emx Royalty from a "c+" rating to a "b-" rating in a research report on Wednesday, May 29th.
Emx Royalty Company Profile
EMX Royalty Corporation engages in the acquisition, exploration, and evaluation of mineral properties. It explores for gold, silver, copper, molybdenum, lead, zinc, volcanogenic massive sulfide, and iron deposits. Its principal asset is the Leeville royalty property located in Eureka County, Nevada. The company also holds properties in North America, Turkey, Europe, Australia, and New Zealand.
See Also: Using the New Google Finance Tool

Receive News & Ratings for Emx Royalty Daily - Enter your email address below to receive a concise daily summary of the latest news and analysts' ratings for Emx Royalty and related companies with MarketBeat.com's FREE daily email newsletter.