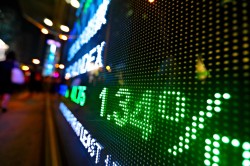 IVE Group Ltd (ASX:IGL) announced a final dividend on Friday, September 13th, MarketIndexAU reports. Stockholders of record on Thursday, October 24th will be paid a dividend of 0.077 per share on Thursday, October 24th. This represents a dividend yield of 3.56%. The ex-dividend date of this dividend is Tuesday, September 17th.
Shares of ASX:IGL remained flat at $A$2.16 ($1.53) during trading on Friday. The stock had a trading volume of 366,412 shares. IVE Group has a one year low of A$1.96 ($1.39) and a one year high of A$2.41 ($1.71). The firm has a market capitalization of $320.07 million and a PE ratio of 10.29. The business's fifty day moving average price is A$2.13. The company has a quick ratio of 1.05, a current ratio of 1.59 and a debt-to-equity ratio of 84.41.
IVE Group Company Profile
IVE Group Limited provides marketing and print communication services in Australia. The company offers conceptual and creative design services through print, mobile, and interactive media; and personalized communications, such as marketing mail, publication mail, e-communications, and multi-channel solutions.
Featured Story: What is a closed-end mutual fund (CEF)?

Receive News & Ratings for IVE Group Daily - Enter your email address below to receive a concise daily summary of the latest news and analysts' ratings for IVE Group and related companies with MarketBeat.com's FREE daily email newsletter.