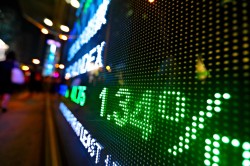 NexTier Oilfield Solutions (NYSE:NEX)'s stock had its "overweight" rating reaffirmed by Morgan Stanley in a research report issued to clients and investors on Wednesday, The Fly reports. They presently have a $12.00 price objective on the stock. Morgan Stanley's price objective indicates a potential upside of 151.57% from the company's previous close.
A number of other brokerages have also recently commented on NEX. Zacks Investment Research cut NexTier Oilfield Solutions from a "buy" rating to a "hold" rating in a research note on Thursday, November 7th. ValuEngine cut NexTier Oilfield Solutions from a "buy" rating to a "hold" rating in a research note on Monday.
Shares of NEX opened at $4.77 on Wednesday. The stock has a market cap of $542.77 million, a price-to-earnings ratio of 5.18 and a beta of 1.31. NexTier Oilfield Solutions has a 12 month low of $4.05 and a 12 month high of $12.50. The company has a debt-to-equity ratio of 0.77, a quick ratio of 1.44 and a current ratio of 1.79.
NexTier Oilfield Solutions Company Profile
NexTier Oilfield Solutions Inc provides integrated well completion services primarily in the United States. Its principal service offerings include horizontal and vertical fracturing, wireline perforation and logging, and engineered solutions. The company also provides cementing and drilling services; and engineering software and technical guidance for remedial cementing applications and acidizing.
Further Reading: Gap Down Stocks

Receive News & Ratings for NexTier Oilfield Solutions Daily - Enter your email address below to receive a concise daily summary of the latest news and analysts' ratings for NexTier Oilfield Solutions and related companies with MarketBeat.com's FREE daily email newsletter.