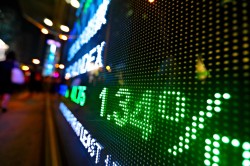 Personalis (NASDAQ:PSNL) has been given an average recommendation of "Buy" by the six ratings firms that are currently covering the firm, Marketbeat.com reports. One analyst has rated the stock with a hold rating and five have given a buy rating to the company. The average 12-month target price among brokerages that have covered the stock in the last year is $23.25.
A number of equities analysts have recently commented on PSNL shares. Morgan Stanley dropped their price objective on Personalis from $26.00 to $16.00 and set an "overweight" rating on the stock in a research note on Friday, November 15th. Oppenheimer lowered their target price on Personalis from $29.00 to $26.00 and set an "outperform" rating on the stock in a report on Thursday, November 14th. Zacks Investment Research downgraded Personalis from a "buy" rating to a "hold" rating in a research report on Tuesday. Finally, Bank of America raised Personalis from a "neutral" rating to a "buy" rating and set a $22.00 price objective for the company in a research report on Thursday, September 26th.
Several hedge funds have recently made changes to their positions in PSNL. Board of Trustees of The Leland Stanford Junior University bought a new stake in Personalis in the second quarter valued at about $38,749,000. Nikko Asset Management Americas Inc. acquired a new position in Personalis during the third quarter worth $11,775,000. Sumitomo Mitsui Trust Holdings Inc. acquired a new position in Personalis during the third quarter worth $11,775,000. JPMorgan Chase & Co. bought a new position in shares of Personalis during the second quarter valued at $17,685,000. Finally, Janus Henderson Group PLC bought a new stake in shares of Personalis in the 2nd quarter worth about $13,554,000. Institutional investors own 57.37% of the company's stock.
Shares of
NASDAQ:PSNL
traded down $0.06 during midday trading on Friday, hitting $8.84. 31,660 shares of the stock were exchanged, compared to its average volume of 239,160. Personalis has a 52-week low of $8.70 and a 52-week high of $31.88. The stock's fifty day moving average is $11.25.
Personalis (NASDAQ:PSNL) last issued its quarterly earnings data on Wednesday, November 13th. The company reported ($0.22) earnings per share (EPS) for the quarter, topping the Zacks' consensus estimate of ($0.25) by $0.03. The business had revenue of $17.20 million during the quarter, compared to the consensus estimate of $15.77 million. The company's revenue was up 47.0% compared to the same quarter last year. On average, sell-side analysts anticipate that Personalis will post -0.9 earnings per share for the current fiscal year.
Personalis Company Profile
Personalis, Inc operates as a cancer genomics company worldwide. The company provides sequencing and data analysis services to support the development of cancer therapies. It offers NeXT Platform, which provides data for cancer therapy development, personalized therapies, therapy selection, and diagnostics.
Featured Story: Fibonacci Channel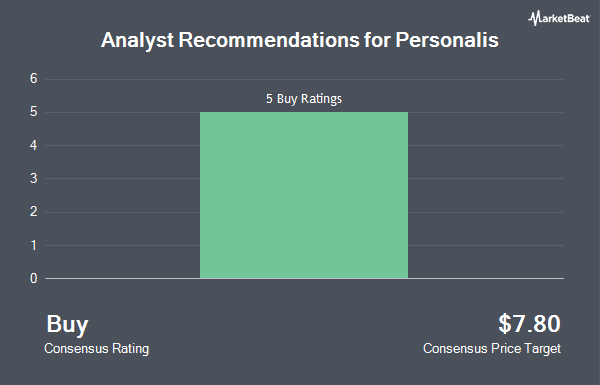 Receive News & Ratings for Personalis Daily - Enter your email address below to receive a concise daily summary of the latest news and analysts' ratings for Personalis and related companies with MarketBeat.com's FREE daily email newsletter.