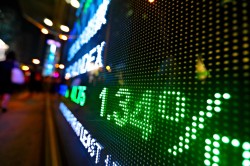 Severn Bancorp, Inc. (NASDAQ:SVBI) declared a quarterly dividend on Tuesday, November 26th, Fidelity reports. Investors of record on Friday, December 6th will be paid a dividend of 0.04 per share by the bank on Monday, December 16th. This represents a $0.16 annualized dividend and a yield of 1.80%. The ex-dividend date of this dividend is Thursday, December 5th.
Shares of SVBI traded down $0.05 during mid-day trading on Tuesday, hitting $8.89. The company's stock had a trading volume of 291 shares, compared to its average volume of 18,517. The firm has a 50-day moving average price of $8.41 and a 200 day moving average price of $8.35. The stock has a market capitalization of $114.01 million, a price-to-earnings ratio of 11.71 and a beta of 0.88. The company has a debt-to-equity ratio of 0.57, a current ratio of 1.13 and a quick ratio of 1.10. Severn Bancorp has a fifty-two week low of $7.22 and a fifty-two week high of $9.94.
Separately, ValuEngine raised shares of Severn Bancorp from a "sell" rating to a "hold" rating in a research note on Wednesday, October 2nd.
About Severn Bancorp
Severn Bancorp, Inc operates as the holding company for Severn Savings Bank, FSB that provides a range of personal and commercial banking products and services in Maryland, Delaware, and Virginia. The company's deposit products include checking, savings, money market, time deposit, and individual retirement accounts.
Featured Article: How to Invest in Marijuana Stocks
Receive News & Ratings for Severn Bancorp Daily - Enter your email address below to receive a concise daily summary of the latest news and analysts' ratings for Severn Bancorp and related companies with MarketBeat.com's FREE daily email newsletter.