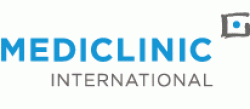 Mediclinic International PLC (LON:MDC) declared a dividend on Thursday, November 14th, Upcoming.Co.Uk reports. Investors of record on Thursday, December 5th will be given a dividend of GBX 3.20 ($0.04) per share on Tuesday, December 17th. This represents a dividend yield of 0.85%. The ex-dividend date is Thursday, December 5th. The official announcement can be seen at this link.
LON:MDC opened at GBX 386.80 ($5.05) on Wednesday. Mediclinic International has a 12 month low of GBX 288.30 ($3.77) and a 12 month high of GBX 410.30 ($5.36). The company has a current ratio of 1.83, a quick ratio of 1.65 and a debt-to-equity ratio of 78.63. The stock has a market capitalization of $2.85 billion and a price-to-earnings ratio of 22.62. The firm has a fifty day simple moving average of GBX 382.11 and a two-hundred day simple moving average of GBX 339.21.
MDC has been the topic of several research reports. Jefferies Financial Group upped their price objective on shares of Mediclinic International from GBX 422 ($5.51) to GBX 457 ($5.97) and gave the company a "buy" rating in a report on Friday, November 29th. UBS Group lowered Mediclinic International to a "neutral" rating and boosted their target price for the company from GBX 385 ($5.03) to GBX 400 ($5.23) in a research report on Tuesday, November 26th. Four investment analysts have rated the stock with a hold rating and two have issued a buy rating to the company's stock. The company has an average rating of "Hold" and a consensus price target of GBX 394.20 ($5.15).
Mediclinic International Company Profile
Mediclinic International plc, together with its subsidiaries, operates private hospitals. The company offers acute care, specialist-orientated, and multidisciplinary healthcare services under the Mediclinic and Hirslanden brand names. It operates 17 private acute care hospitals and 4 clinics with approximately 1,805 inpatient beds in Switzerland; 49 acute care private hospitals and 2 day clinics in South Africa, and 3 hospitals in Namibia with approximately 8,131 inpatient beds; and 6 acute care private hospitals and 22 clinics with approximately 748 inpatient beds in the United Arab Emirates.
Featured Story: Cash Asset Ratio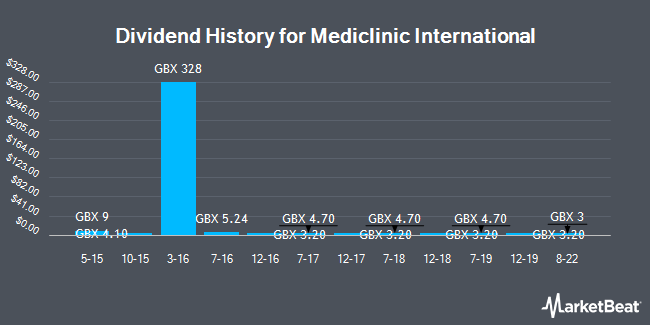 Receive News & Ratings for Mediclinic International Daily - Enter your email address below to receive a concise daily summary of the latest news and analysts' ratings for Mediclinic International and related companies with MarketBeat.com's FREE daily email newsletter.