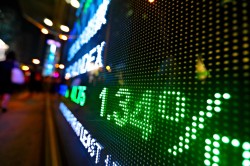 MITCHAM INDUSTR/SH (NASDAQ:MIND) released its quarterly earnings results on Wednesday. The company reported ($0.21) EPS for the quarter, beating the Thomson Reuters' consensus estimate of ($0.23) by $0.02, Fidelity Earnings reports. MITCHAM INDUSTR/SH had a negative net margin of 32.57% and a negative return on equity of 22.40%. The firm had revenue of $10.66 million during the quarter.
NASDAQ:MIND opened at $2.10 on Thursday. MITCHAM INDUSTR/SH has a one year low of $2.04 and a one year high of $4.42. The business has a fifty day moving average price of $2.30 and a 200-day moving average price of $3.34. The company has a debt-to-equity ratio of 0.06, a quick ratio of 2.73 and a current ratio of 4.38.
Separately, ValuEngine upgraded shares of MITCHAM INDUSTR/SH from a "hold" rating to a "buy" rating in a research report on Tuesday.
MITCHAM INDUSTR/SH Company Profile
Mitcham Industries, Inc, through its subsidiaries, provides technology to the oceanographic, hydrographic, defense, seismic and maritime security industries worldwide. The company operates in two segments, Marine Technology Products, and Equipment Leasing. The Marine Technology Products segment develops, manufactures, and sells proprietary products.
Recommended Story: Trade Deficit
Receive News & Ratings for MITCHAM INDUSTR/SH Daily - Enter your email address below to receive a concise daily summary of the latest news and analysts' ratings for MITCHAM INDUSTR/SH and related companies with MarketBeat.com's FREE daily email newsletter.